A Surprising Vegan – Professional Boxer Daniel Woodgate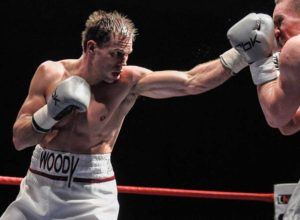 Being Vegan is not what defines Medway based professional boxer Daniel Woodgate but it is an important and somewhat surprising element to his life which can shock some people.
Being in such a high energy profession means Dan needs to pack away protein, carbs and calories. Dan decided to become vegan after completing a course in nutrition and conducting a huge body of research into the nutritional side of Veganism and the science behind it, and yet Dan has not always been a supporter of a Vegan diet.
"I actually did a lot of research against Veganism and at one point I was very against it, but in the end I ran out of arguments against veganism.  When I started looking at it in a positive way I realised science backs it up as a diet." Dan told me.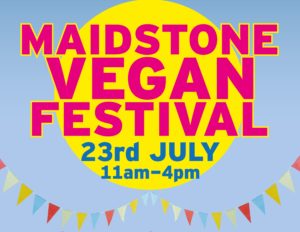 At 33 years old Dan is now a personal trainer and coach in the boxing profession having recently retired from being a professional boxer.  He is due to talk at Maidstone's Vegan Festival on Saturday 23rd July at the Maidstone Methodist Church, Union Street, Maidstone.
The festival follows the success of the Kent Vegan Festival in 2015 and will offers stalls, live music, children's activities and a pop-up vegan cafe.
The festival got in touch with Dan after seeing his YouTube video about Veganism and he was more than happy to take part.
Dan is a down to earth guy who doesn't fit into the stereotype of being a Vegan – but then who does?  Stereotypes evolve and Dan is keen to let people know that being Vegan is 'normal' (what ever 'normal' means) and he tells me that in his experience, it tends to be unhealthy people who are the most against the Vegan movement.
He did get some stick from his friends and family when he became Vegan but now his family eat a Vegan diet from Monday to Friday after trying it and seeing the difference it made to their energy levels.
So how does a boxer sustain his energy levels without eating meat products?
Dan's top tip is to eat sweet potatoes: "I eat loads of them – great for fibre, protein and good quality carbs and they make the complexion better!" Dan also recommends eating as many orange fruits and vegetables as possible.  He tells me his lunch today was two sweet potatoes with humous. For those of you who turn up your noses at this ask yourself why.  Why would you not eat that?
Dan believes people have an unhealthy relationship with food: "People are too wrapped up in the emotion of food – in reality if food fills you up and gives you the energy and nutrition you need it's done the job.  As a society we have become more attached to the food we eat.  It has become a ball and chain – some people have become food addicts."
The hardest thing Dan finds about being Vegan is when he is in the supermarket and he picks up a product that in theory shouldn't contain animal products and he finds either milk, egg or meat products in the ingredients: "Quorn surprised me as the majority of it's products contain egg" Dan divulges.
Dan's change to Veganism was inspired from the desire to be healthy but he told me that health motivation alone would not sustain his Veganism "It is easy to forget how important your body is but when I think of how Veganism supports the environment and animal welfare those things combined keep me Vegan."
Making the change to be Vegan was also tricky: "When I only had a couple of hours between fights my time was limited and it was easier to eat meat and eggs to give me energy. Becoming Vegan has been a process over three or four years. Once I had made the change I wished I had done it years ago."
When Dan retired he was a Cruiserweight professional boxer who had been ranked as no.5 in the world as a amateur and after turning professional reached a ranking of number ten in the world in the light-heavyweight category, but his competitive boxing days were over when he sustained a serious cut to his eye during a match, putting his eyesight at risk and he made the tough decision to hang up the gloves.
He is not a man that tends to do things by halves and is now forging out a successful career in personal training.  A compelling man to interview, his talk at the festival should be an engaging one even if he admits he won't have done much preparation for it. I asked Dan why people should attend the festival.  His reply was: "Come and see life from a different perspective and eat some good food!  Just try it!"
You can  contact Daniel Woodgate through Facebook: danielwoodgate, Twitter @IFTKWoody, Instagram dan_woodgate lor on e-mail danielwoodgate1983@gmail.com 
The Vegan Festival will run from 11am – 4pm on Saturday 23rd July at the Methodist Church in Union Street, Maidstone.  See their Facebook page for more information.