A Maidstone Extravaganza: Making Art Work's Art Market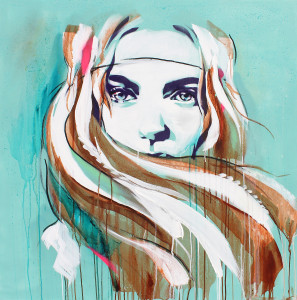 Experience the vibrancy of the local art scene on September 19th 2015 with Maidstone's Art Market at Maidstone's historic Lock Meadow Market Hall.  Brought to you by the hard work and dedication of Making Art Work, offering, "A welcoming, supportive artistic community that strives to work to the highest professional standards and to cultivate a culture of innovation." (Making art work 2012 – 2014).
The art market will provide an opportunity for all participants and organisations to showcase their work, build relationships and sell their art too, while the visitors can enjoy the entertainment and explore what's on offer.
The sponsors of this event are Gilbert and Clark, a local printers and framers who also run the below 65 Gallery on the high street and the Chatham based Fountain Workshop who are innovative water feature designers and constructors.
The day will provide an array of talent and entertainment for everyone to enjoy for free.  The 90 available stalls/exhibition spaces were easily filled as Making Art Work was inundated with interested amateur and professional artists from all over the south east.
Some of the prestigious artists include: Emily Tull, one of the national finalists in The Sky Arts Portrait of the Year Competition.  She draws inspiration from Francis Bacon and Cindy Sherman as well as everyday life and has a self-confessed obsession with faces; internationally and nationally recognised Hannah Adamaszek, who is pushing the boundaries in the street art world with her female portraits is excited about participating, "Having grown up and studied just outside of Maidstone, I jumped at the chance to take part in the Art Market.  It's refreshing to see something artistic and inspiring happening in a town that is becoming a hub for creativity."
Award winning musician, Rennie Pilgrem presents new work of photographs taken during his travels as a jumping off point; local, Fleur Alston is an emerging photographer striving to carve out a career and is gaining recognition both nationally and internationally as well as print maker, Ieuan Edwards who creates artwork for album covers, books and much more.
The talent and name dropping doesn't stop there.  An art auction has been generously donated to by an impressive list of globally celebrated artists such as: young British artist, Gavin Turk, cartoonist and regular contributor to Punch, Ralph Steadman and Internationally renowned artist Stuart Semple (Ambassador for MIND) and the list continues.  These works will be auctioned to help raise funds for the charities MIND and the Foundling Museum, both have strong associations with art.
There's no time to take a breath – there's more.  Lili Westlake, the creative mind behind Arty Farty, an open mike and art event, is bringing an eclectic mix of performers, from the vocally talented to wordsmiths to physical performances all for your enjoyment.
So whether you enjoy the sedate tumbling of thoughtfully crafted words from a poets lips or high kicking and sashaying your way around town then this is the place to be.  Come on down to Maidstone's historic Lock Meadow Market Hall on Saturday 19th September.
For more information take a look at www.artmarketme14.wordpress.com and www.makingart-work.co.uk
By Helen Shewry
About the Author: Helen Shewry is a writer and a childcare professional.  She writes articles on the arts, novels, short stories, flash fiction and has a love of scripts and children's fiction.
With an art history and literature degree tucked firmly under her belt she undertook a creative writing course and regularly participates in writing workshops.  Not just a writer, Helen loves to travel and wandered solo through Central and South America in 2011/12 where she found another passion: photography.  On her return to the UK Helen was offered a photographic exhibition in London.
For a light-hearted read take a look at her Diary of a Coffee Girl blog on (no surprises) coffee, cake, art and regular book reviews.www.artycappuccino.wordpress.com and follow her on twitter @Artycappuccino