Art – It's a Passion -Art in Beirut – Maidstone Museum
Art is a broad term and that is what is exciting about it – art covers so many creative processes and reaches out to so many different types of people that no one can honestly say they don't like art – they just haven't found their preferred 'type' of art as yet.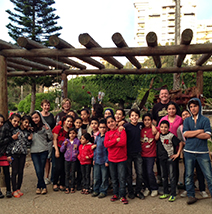 Around the world art is embraced and recently four UK based artists and tutors took their skills to Beirut's Ras district to give a series of workshops for Syrian refugee children to enable them to build their own sculptures from materials found within a public park. Artists Ben Kidger, Phil Evans, Marion Fullerton and Paula Trower spent one week with the children as part of 'Art in Beirut' and they have laid the foundations for future sculpture projects.
When they started their journey the aims for the project were to offer skills in making and conceiving artwork, create equality, inclusion, integration and opportunities for young people with no prior knowledge of the subject, create meaningful dialogues with the participants, their environment, objects within it and the international tutors, introduce identified disadvantaged young people with another approach to making and to artists from another culture and provide an escape from a daily routine, the socio-political environment and place participants into an environment solely based on creative making.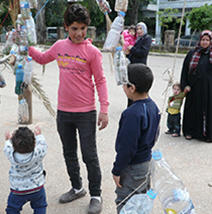 It was an ambitious project and between them the artists had a multitude of skills to share with the children of Beirut. Ben is a sculptor, tutor and curator, Phil a designer and artist, Marion is a practicing artist with experience in voluntary work within a school environment and Paula is a visual artist with experience in running publicly funded regeneration projects.
The fulfilling results have paved the way for the future and on Saturday 7th Trower will be giving a talk at the Maidstone Museum and Bentlif Art Gallery about their journey and the positive results it has brought to a war torn community.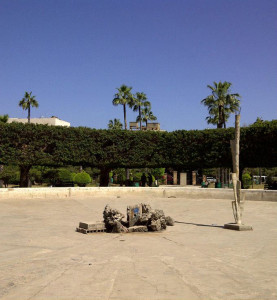 Tickets are £10.00; £7.00 concessions; £5.00 Making Art Work members & MMF members. Booking advised.Tel: 01622 602838 museuminfo@maidstone.gov.uk
The talks are running in partnership with Making Art Work