Caseware raises £695 for Demelza and Peter's Place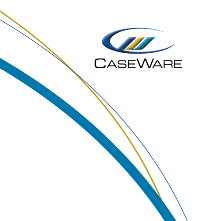 Caseware have raised an amazing £695.82 for two local charities through a fundraising charity football match at Maidstone United's Gallagher ground.  The match championed two worthy charities – Demelza and Peter's Place – who will each receive half of the money raised.
The match pitted Caseware's clients against each other in a friendly 6-a-side tournament and on the day the victors were Creasys, with Magee Gammon and Macintyre Hudson as runners up and each company that took part made donations to take part.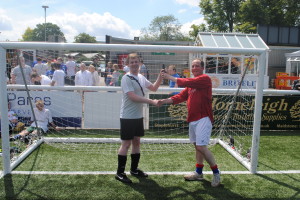 Some of the money also came from the proceeds of a raffle with prizes such as a signed Rio Ferdinand photo and shirt, Maidstone United day passes, chocolate hampers and vouchers for a 3 course meal being snapped up.  This is not the first charity fundraising Maidstone accountancy software specialist Caseware have done, since the start of the year Caseware has successfully organised a 5-aside football match, cakes sales, quizzes, and more events to raise money.
It's never too late to make your own donation to these two fantastic charities so dig into your pocket and donate today.  To donate to Demelza click http://demelza.org.uk/subs/forms/donate-online/  to donate to Peter's Place click http://www.petersplace.org.uk/donate.html