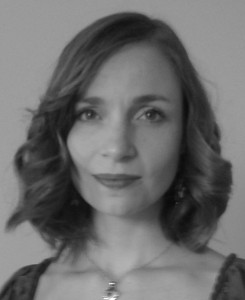 This month's magazine is oozing chocolate and jam packed full of interviews with some of   Maidstone's finest people and I have really enjoyed writing this issue.
I didn't realise that we have a fantastic chocolatier on our doorstep and with Easter just        around the corner you really should read our lead article about local chocolatier Graham   Hogan at 'Kentish Chocolates', our Easter Egg hunt suggestions and Easter gift guide also     give you Easter inspiration.
On top of the Easter fun, this month we have interviews with two inspiring Maidstone             people – Artist Cas Holmes and Author Ian Porter – as well as a look behind the scenes at   how 'Enterprise Foundation' works, a look at the leading talent at UCA, business savvy         advice from Mike Prior from Sherlock Accountants, the planning of Maidstone's Fashion     Week, a sneaky look at the newest local art gallery 'trackside.contemporary' in Aylesford,   our What's On Guide, food column SCOFF & QUAFF by Jules Serkin, my review on The       Hengist restaurant – lunch cooked by celebrity chef Petrus Madutlela and much,much                                                                                             more…oh and my hunt for Maidstone's best hot chocolate is sated – find out who won!
We have a new member of the team at Inside Maidstone Magazine.  Richard Torble is our official photographer specialising in headshot and portrait photography and you can read his profile below – welcome on-board Richard!
From April onward, inside Maidstone Magazine is becoming a bi-monthly magazine so the net issue will be June but in the meantime, enjoy reading the April issue and as always send me your feedback @maidstoneeditor or e-mail me on editor@maidstone-magazine.co.uk
Kind Regards,
Liz White.
Magazine Contributors
Richard Torble – Photography
Jules Serkin – writer of the SCOFF & QUAFF column
Helen Shewry – writer of 'UCA Maidsotne's Big Screen Dreams'
Mike Prior – writer of the Business introduction
Joan Langrick – writer of 'Just a Thought'
Jamie Gare – illustrator for 'Just a Thought'