An Evening of Spiritual Discovery that will expose you to your Future!
With over 30 years of experience, Taoist Guide and Metaphysician Charles Barlow is holding events in Maidstone to pass on his wisdom. Specialising in The Tao, Healing, Metaphysics and Futurology, Charles will share his beliefs in learning to heal and guide others to heal too.
At a time when New Year resolutions have dissolved and you may have lost sight of your priorities this is a chance to put yourself first again. Heal Thyself! Come and awaken your physic energies and find out more about Tao, Metaphysics, Healing and Futurology.
"Healing is real and can help balance all sorts of imbalance both physical and mental. Back in time when medications were essentially of dubious benefit Doctors were known for their 'bedside manner' which was comparable to the soft healing energies that can be applied in the now." Charles Barlow.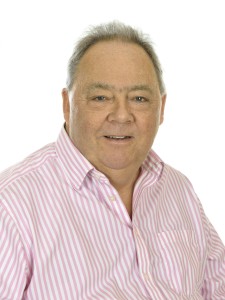 Charles Barlow
Charles Barlow has primarily spent the last 40 years as a successful entrepreneur and investor in industry in Europe and Southern Africa having been involved in 90 odd ventures.
However, in his early twenties Charles was introduced to the Tao and metaphysics then started to teach, guide and heal and lecture as a secondary activity. Gaining decades of experience Charles has now turned to the way full time ensuring to have a sound mix of the ancient philosophies with the application of metaphysics.
Events
Dates: Every Tuesday from 4th March 2014.
Time: 19:00 – 21:30
Place: The Village Hotel, Forstal Road, Maidstone, Kent, ME14 3AQ
Price: £50 (get an early bird £10 discount offer on the website taking the price to £40) Booking: Through website.
Notes to editor
For interviews/quotes contact Charles Barlow by e-mail: being@charlesbarlow.co.uk Contact Info: Website – www.charlesbarlow.co.uk Facebook – Charles Barlow Taoist and Metaphysician. Twitter – @BeingBarlow. Linked In – Charles FE Barlow