Extreme Stunt Show Free Ticket Offer!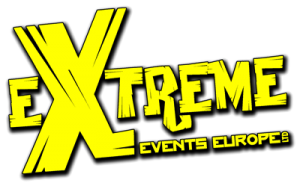 Whether you're a fan of monster trucks, motorbikes, BMX or just general mayhem, the Extreme Stunt Show Live Arena is the place to be.  The show is coming to Mote Park on Saturday 14th June and advance tickets are £6 for a child and £12 for an adult – however Inside Maidstone have x 10 free family tickets up for grabs so read on!
Check out the monster action where our very own trucks Extreme and Lil' Devil compete to prove they're the best car crushing monsters in Europe both still pulling 1500 horsepower.
Extreme FMX lads who love to tear it up with their death defying stunts including the can can, cliffhanger, lazy boy, kiss of death, nac nac, and superman to name a few will be on show and the Extreme BMX team show you how it's done with excessive pedal power.  Check out their bunny hops, barspins, 360s, tailwhips, flairs and of course the backflip.
To claim one of the ten free family tickets simply e-mail me on editor@maidstone-magazine.co.uk with subject header 'Extreme Stunt Show'.  Cut off date 7th June.
For those not lucky enough to get a free ticket here is a 2 for 1 offer so that you can still make the most of the Extreme Stunt Show at the best prices possible.  Ensure you print this off and take to the box office.  Terms and conditions for claiming the 2 for 1 offer state the offer is not valid with any other offer or discount,or against tickets already purchased.