Fast and Yummy Halloween Biscuits…
Local baker 'Biskilicious Dina's Biscuits' has been baking Halloween sugar cookies and below shares with us her yummy recipe for these biscuits…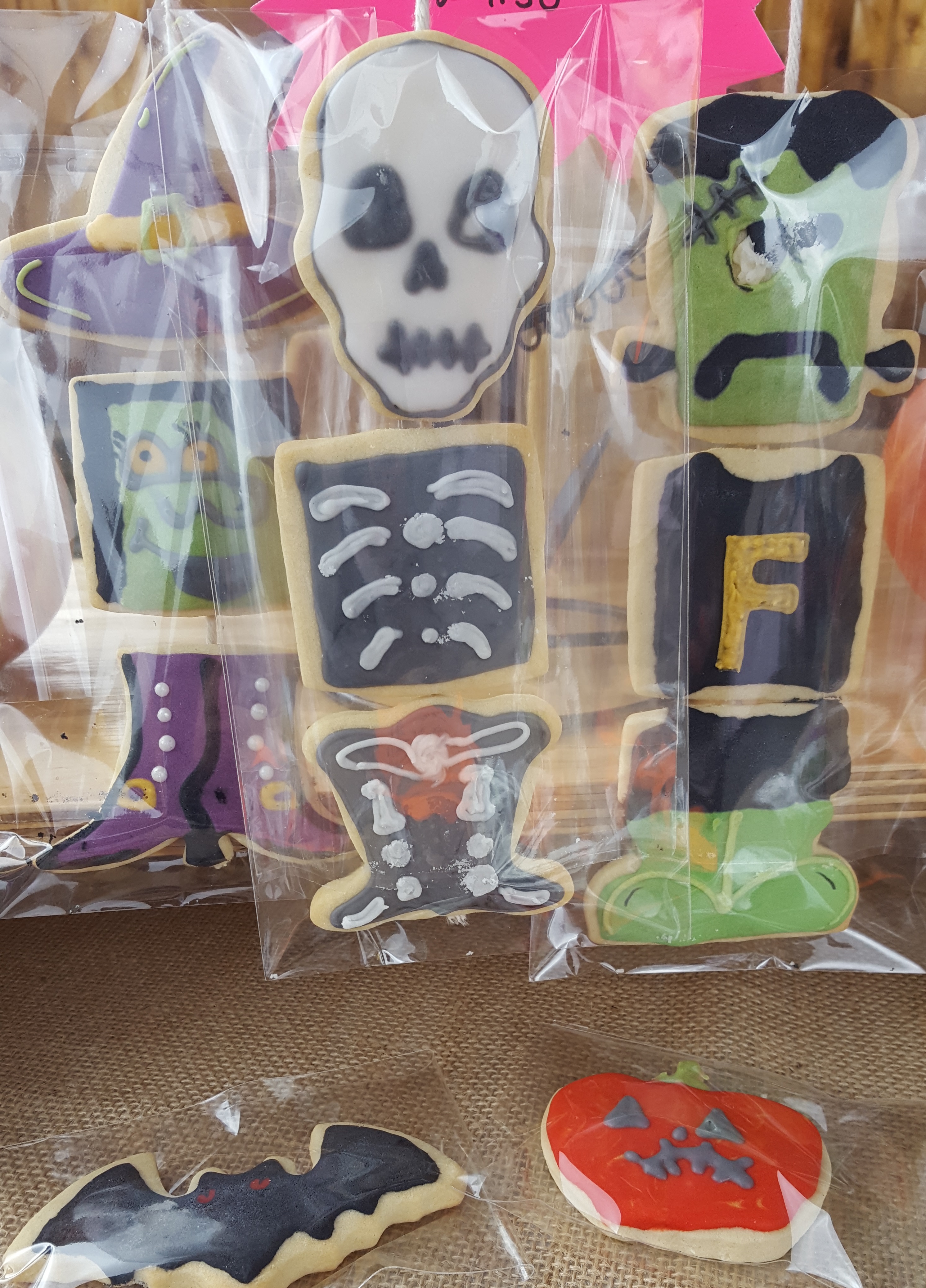 Ingredients:
100g Butter
100g Caster Sugar
1 Egg
225g Plain Flour
To decorate:
100g Icing sugar
1-2 tablespoons of water.  Add food colouring of your choice.
Preheat the oven to 180c/gas mark 4
Method
1. Cream the butter and sugar together in a bowl until light and fluffy. Add the egg and mix well.
2. Sift the flour into the mixture and using your hands create a smooth firm dough. Refrigerate for 15 minutes.
3. Roll the dough out on a floured surface until it is 5mm thick. Using cutters, cut Halloween figures and place on a greased baking tray. Bake for 10 minutes or until golden brown. Leave to cool on a wire rack.
4. For the icing, sift the icing sugar into a bowl. Add the water and mix to form a smooth paste. Add food colouring (any colour you like) and mix it.
5. Spread the icing over the cookies with a palette knife or spoon let it dry for a few minutes (20 usually). Use a disposable piping bag to add detail to your design with other colours.
Easy to make, and decorate, this is a great recipe to try at home with your little ones – and that is just what we have done.  My three year old and I spent the afternoon scaring ourselves with Halloween shaped dough and below is the outcome.
Why not give it a go?
See Biskilicious Dina's Biscuits Facebook page for more information and products for Halloween and Christmas.