Cherub's Pre-School Petition's Ofsted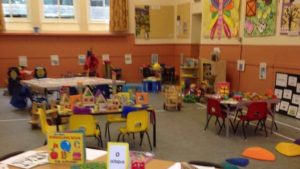 Petitioning Ofsted is ambitious – red tape seems to clog the process but having featured in the Mail on Sunday, Kent Messenger, on Meridian TV and Good Morning Britain, Cherubs Pre-School in Linton hopes their petition will gain the help they need from the public to ensure what they claim is an unfair Ofsted rating of 'Inadequate' is reviewed.
Ofsted's latest rating labelled the Pre-School as 'Inadequate' due to its policy of texting secure photographs of children to their parents.  As this policy was in place during their previous inspection – when they were awarded 'Outstanding' by Ofsted – Cherubs is challenging their 'Inadequate' rating and claims other inaccuracies within the Ofsted report too.
A Chance to Sign their Petition…
This Ofsted rating not only reflects poorly on the reputation of the Pre-School but could also affect their funding.  A petition has been set up to try and make Ofsted listen – find it here. With over 2400 signatures already collected, this is an emotive issue for the pre-school who had previously been given the Ofsted rating of 'Outstanding'.
Since the petition went live comments have been logged on the account.  One parent, Katie Robinson, commented: "To judge Cherubs as inadequate is ludicrous. The photography policy is fully explained and consented to by us parents and doesn't contravene any specific guidelines set down by relevant governing bodies. As the support for this petition shows, a rating of anything less than outstanding is not at all in line with, or reflective of, the day to day experience we have of Cherubs Pre-School. What is INADEQUATE is the quality of the Ofsted inspection, the inspectors report, and the subsequent handling of the complaint to Tribal."
With such obvious support for a review of the Ofsted rating of Cherubs Pre-School in Linton, it will be interesting to see just how responsive Ofsted is to the needs of parents and children – or, as feared by many, is Ofsted simply all about conformity and league tables?