Maidstone Baby Change Facilities Map
Heading into town with little ones who demand nappy changes at the worst possible times is just one of the fun filled parts of parenting, so to try and take some of the stress out of your Maidstone town centre trip with a newborn or young ones in nappies, here is our map of the baby change facilities in Maidstone town centre.
Have this downloaded on your phone or print out the map and pop it in your change bag for handy reference.
We have ranked each baby change from 1-5 stars (5 being the best).  This is based on my research, visiting each of the establishments and accessing their facilities.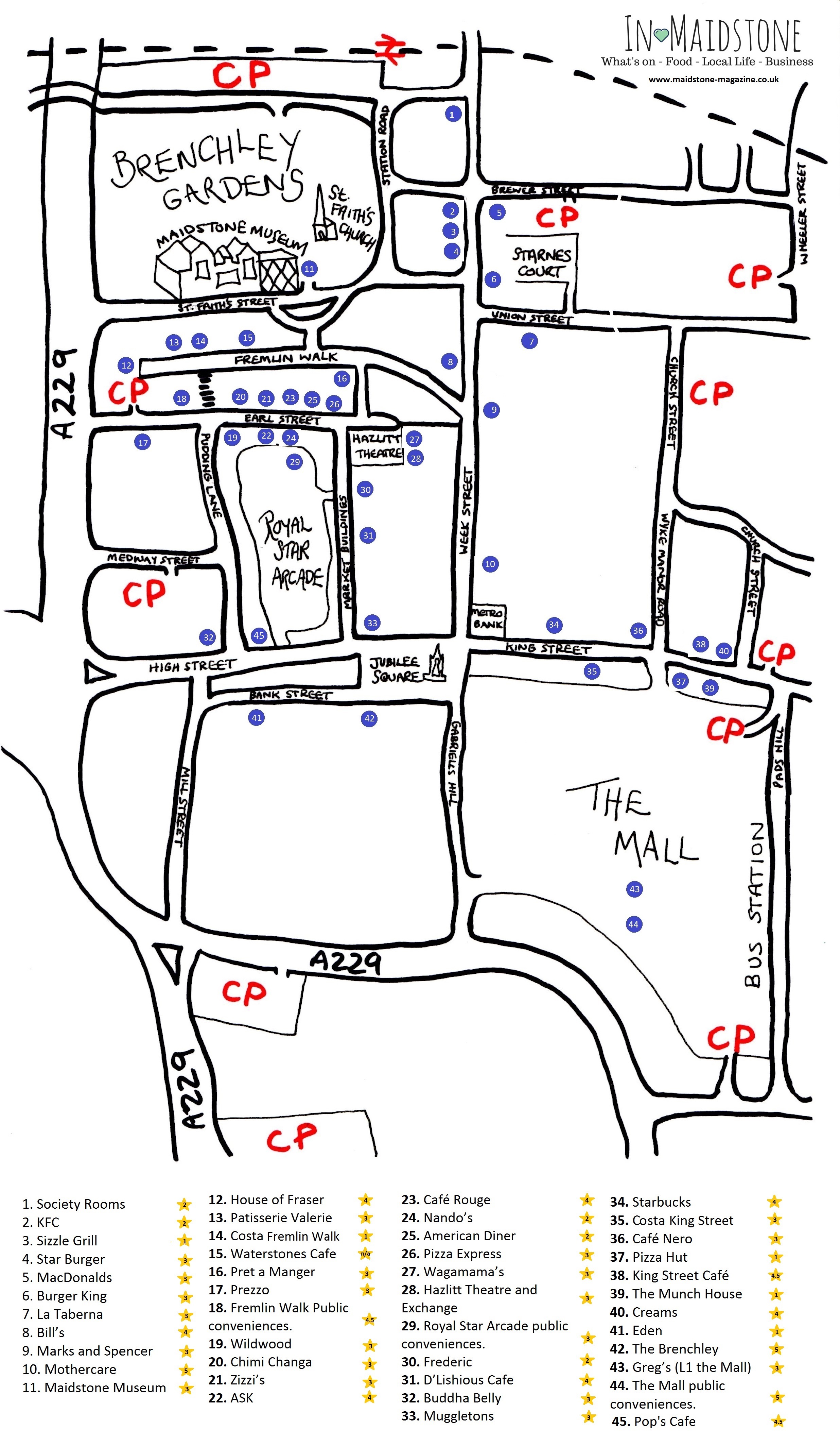 I was amazed to find many eateries did not have baby change facilities (how they expect to attract family custom I do not know!) but the good news is that in the town centre alone there are 45 different nappy changing options for you – ranging from very basic to some plush 'thank goodness for that' facilities that take the pressure off town centre shopping trips with nappy clad little-ones.
For a breakdown of the star ratings and more details about the facilities available see here.  Some results are pretty surprising…