Maidstone: Do you have 'Local eyes' on your business?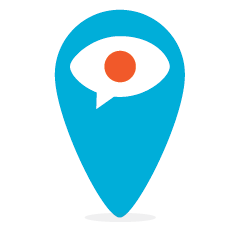 Do you have 'Local eyes' on your business?
There is a new app on the block which has been purpose built to give local business owners a simple and effective platform to reach out to their local people and it hails from our very own back garden – Kent!
The award winning app, 'Localise', has been designed specifically as a tool to equip local businesses with a method of promoting products, services, special offers and social updates and allows these promotions to be seen by the people that are best placed to receive them – Locals.
1 in 5 smartphone users currently do their shopping through an app. This is a statistic set to increase as people get ever busier and businesses get 'app-ier. Users of Localise can use the app to search for any products and services they wish, wherever they are in the country and Localise will search the database of businesses around them and present the users with what they are looking for.
Localise allows local business owners themselves to take control of the app content and drive offers and products through the easy to use interface, directly from their own mobile phones. A local business, once registered, can publish as many offers or posts as they like, knowing that these posts will be seen by the most relevant people and those interested in what the business has to say. An example of this may be a hairdresser capturing an image of a particular style they have just created. This image will then be showcased on the mobile phones of all Localise users near to their premises. Businesses can also build up their own captive audience by acquiring followers in a twitter-esque fashion. Localise cleverly links into a business's existing social networks such as FB, Twitter and Instagram allowing sharing of promotions across multiple platforms simple and quick.
It all starts in Maidstone, Kent
Founder Ashleigh Cornelius, who is based in East Malling, said: "We are so very passionate about the reason that Localise was invented and put into development in the first place. This reason is to help the businesses of the UK to succeed and indeed thrive, using modern technology and marketing techniques that may not have been possible previously, either due to cost issues or availability of the right platform. There are platforms out there currently, but due to the changing landscape and business models, these are becoming more and more restrictive and expensive."
An estimated 12,000 businesses will close in the UK this year and this is a statistic that Localise hopes to help battle. A recent winner of a Talk Talk 'Digital Hero' award, Localise is naturally kicking off their mission locally and will be offering any interested businesses in Kent, the opportunity to add their businesses to the Localise directory and take advantage of all the functions that Localise offers for free, for life, for a limited time. Expect to see stores in Maidstone on the Localise app soon.
Localise Beta is now live for both IOS and Android devices with the full version coming later in the year. More details can be seen at www.localiseapp.com. If you would like to speak to someone about using Localise to push your products, services and special offers out to the people of Kent and further afield for FREE – send an Email to info@localiseapp.com.