Maidstone Museum Behind the Scenes Talk
The Turner Prize is always an inspiring art competition and to celebrate this occasion take a look at what is on offer at our local Maidstone Museum and Bentlif Art Gallery. On December 18th, the museum is having a 'Behind the Scenes tour' of their fascinating fine art collection highlighting oil paintings, watercolours and prints by local and international artists dating from the 16th Century to the present day. The tour also offers the chance to explore the stores and see fine works of art that aren't currently on display.
The one hour tour starts at 11am and costs £4 at the St. Faith's Street Maidstone Museum and Bentlif Art Gallery. To take part you must book in advance so if you are interested call Tel: 01622 602838.
Picture attached An example of the artwork on show – 'Tudor Cleric holding a Ring' by an unknown artist.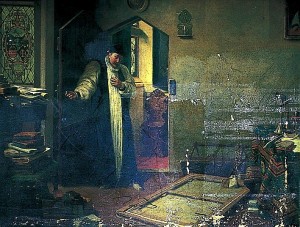 :