Maidstone Town Centre Starbucks is a Community Coffee Shop…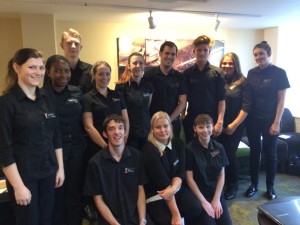 Opening 2nd October…

Starbucks is one of the most recognised brands in the world and well known for roasting Arabica coffee beans throughout the globe and on Friday 2nd October, Starbucks opens its doors in Maidstone town centre at 8-9 Coleman Parade, King Street.
This Starbucks is a franchise run by two South-East business men, Michael and Simon of 'Cobra Coffee Ltd' and 'Cobra Restaurants Ltd' employing over 200 people across Kent and Sussex. Michael and Simon run the businesses with a people orientation and are committed to ensuring that as the business grows their employees do too – they are currently sponsoring two managers through their degree programmes and have 10 recently completed apprenticeships which has spurred them onto expanding their apprenticeship programme over the next twelve months.
Although a global brand, this is a truly community led set up and before the store has opened, they are already supporting local charity 'Restoring Hands' who are committed to supporting the Maidstone community in providing assistance to improve quality of life, restore dignity and promote hope for the future.
Store Manager, Kristina, and the team have already been involved in voluntary work for the charity and Leon King, Area Coach of Cobra Coffee Ltd and Cobra Restaurants Ltd views their links with the local community as one of their highest priorities.
Leon said: "The most important part for me is that we embrace the community in which we operate, 90% of our team are from Maidstone and I live within the borough. Our work with 'Restoring Hands' is imperative and I am so grateful for the work Kristina and team have started and will continued to do with this fantastic local charity."
The store will bring 15 jobs to the area and the look and feel of this Starbucks promises to be something special too as Leon continues: "We have a beautiful new store which will improve the look and feel of the high street."
The store opens on Friday 2nd October with a community launch on Friday 9th October where the first 100 customers will receive a community retail goody bag full of Maidstone retail information, discount offers, competitions and samples – including Starbucks coffee – so why not pop in and experience Starbucks? And yes, they will be serving their famous Pumpkin Spice Latte!
In Maidstone we have a thriving coffee shop culture and I believe this is because of the positive and social nature of its residents – so support this Starbucks franchise to support your own town.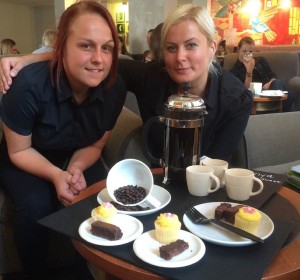 The store will be open Monday-Saturday 7am-7pm and between 8am-6pm on Sundays.