Maidstone's 10 Best Places to Enjoy your own Easter Egg Hunt
It is easy to set up an inexpensive 'Easter Egg Hunt' for your family and friends in Maidstone because of the abundance of fantastic spaces we have locally. It is true that most people simply utilise their back garden for such fun, but how many new hiding places can there be in one garden! Why not enjoy the spring sunshine and take your Easter Egg hunt into the great outdoors in one of the many free spaces Maidstone has to offer?
Below are ten of my favourite spots to create your very own Easter Egg hunt and all you will need is your eggs (chocolate/homemade or vintage you chose!) a pack of colourful card, a market pen and willing participants!
My Easter Egg hunt suggestion is simple. You will need one person to go on ahead and hide each egg (or take it in turns!) Take a piece of colourful card and write down the number of the card, navigation instructions (e.g fifteen hops to the left in the style of a bunny) and then place this under a rock and on you go until you see the perfect little hiding place for the stash! As long as you don't trample the lovely flora and fauna you can't go wrong. You can take along a 'booby trap prize' of real chicken eggs with silly faces drawn on them if you are in a particularly daft mood too!
You will be enjoying an Easter Egg hunt and at the same time supporting our parks and once the hunt is over you will be in a fantastic place for a picnic lunch too!
1. Vinters Valley Nature Reserve.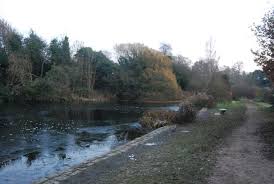 I think one of the reasons why this is in the top spot is because of its accessibility and quietude.  This is a tranquil area sandwiched between two housing estates (Vinters Park and Grove Green) and the M20. It is surprisingly big – 90 acres of reserve including woodland, grassland, lake, scrub and marshes and it is this variety that makes it so special. Enter via New Cut Road, Lodge Road, Bargrove Road, Newenden Close, Netley Close or the footpath running between Huntsman Lane and New Cut Road. Free entry.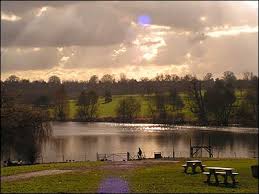 2. Mote Park, Mote Road, Maidstone.
Mote Park is a firm favourite of many Maidstonians for many different reasons. If your   Easter Egg Hunt flounders you will find a whole host of other forms of entertainment to   placate your tribe – boats on the lake, several children's parks a miniature railway and     café.  There is parking available and the park is pet friendly too. Free entry but the    railway and boats are extra.
3. White Horse Wood County Park Detling Hill, Maidstone.


Why not enjoy panoramic views of the Kent Downs as you hunt for chocolate this Easter? This small but pretty park offers wonderful views of Kent and a slice of our history as you will find an Iron Age settlement within the park boundaries.  Entrance is free but it is a pay and display car park.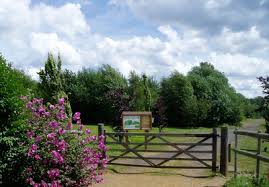 4. Bearsted Woodland Trust
Enjoy 16 acres of woodland and meadow.  This is an easy walk and relaxing                          atmosphere in a fairly compact space.  The woodlands provide lots of opportunities       for Egg hiding – just be mindful not to trample 'off-track'! The main entrance is                 opposite the Bowls Club on Bearsted Church Landway but there is no parking here –       instead park at the Church Lane car park, Bearsted.
5. River Walk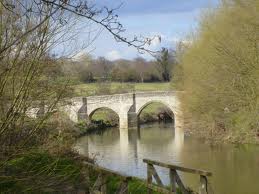 The River Medway provides lots of opportunities for walkers and the river walk from Maidstone Town Centre through to the Malta Pub is a short but sweet section of the river walk. You can 'hide as you stride' down the river bank with a pub lunch as your goal or why not pack a picnic and peel off into Whatman park along the way! Start your walk from the Millennium Bridge and you can park at Lockmeadow.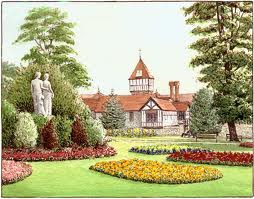 6. Brenchley Gardens
This small but gorgeous little park is a haven in the town centre. The pretty flower beds     and the bandstand are all talking points and if you are doing an Easter egg Hunt for               under five's this is the place for you.  You even find coffee and ice cream stalls open here   in the summer. Find the entrance next to the Maidstone Museum and Bentliff Gallery.
7. Clare Park (feeling energetic!)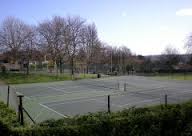 This is not a picnic park – instead a little energy is required to enjoy this park to the full. If you have stroppy, young teenagers to keep amused then check this out – there is a basketball court, tennis courts and swing park so you could book a court and make them play for their Easter Eggs!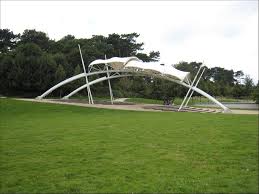 8. Whatman Park
I like this park because it is a little quirky.  There are areas to take a picnic and areas         for little ones to enjoy the swings but there are also a few sculptures dotted around such   as a giant double helix DNA strand! The park boasts adventure play areas, a skate park,   nature reserves, an open air arena and raised board walk through the tree tops. The           park does not have parking – nearest car park is on James Whatman Way, or there is         access next to LA Fitness or take the Kentish Lady or Allington Belle boats and ask             them to stop at the park.
9. Teston Bridge Country Park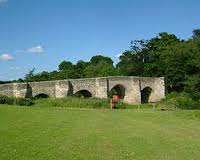 A perfect place to relax and take in the day.  The park has a pay and display car park, children's swings and play area and walks by the river.  This is a very open park so you will have to be creative with your egg hiding but the views of the river are worth a little ingenuity.
10. The Boozy Alternative Trail. 
those of us old enough to enjoy a tipple and feel too old for the traditional Easter egg hunt this is for you! Start at Hotel Chocolat, Fremlin Walk, and buy as many packets of their 'boozy' selectors as you fancy and then let the Easter Egg hunt begin!
Each adult has a packet of boozy chocolates and each has to think of a hiding place in the Town Centre connected to either an animal, mineral or vegetable (for example under the 'Golden Boot'). Having hidden your chocolates, meet up again at a pub/cafe of your choice and whilst enjoying a drink of wine/coffee you can play the game of 20 questions to find your chocolate hiding places! Those who manage to hide their chocolates in a place where no one guesses gets to keep them!