Maidstone's Election Prayer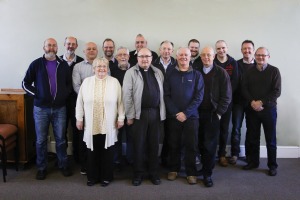 Leaders of churches from across the Maidstone area have organized a special Election Focus evening on Friday 24 April at Maidstone Leisure Centre. The aim of the evening is to help engage Maidstone residents with the forthcoming election to be held on Thursday 7 May and then to pray for the nation.
Candidates from each party currently represented in Parliament have been invited to provide a brief video comment on their vision for Maidstone and the UK, including important values.
Andrew Sewell, vicar of St Paul's church and Chair of Churches Together in Maidstone said, "We meet together regularly as Church leaders from different backgrounds with a good sense of unity.
At a time when the election race is wide open and the future of the nation needs clear, positive leadership, we have felt the need to put out a call to Maidstone residents urging them to pray for the upcoming election."
Archbishop Justin Welby sent his very best wishes and prayers for the event. It combines two things about which the Archbishop is passionate  – prayer and engaging with the upcoming General Election.
The prayer will be varied and fast moving, with a focus on:
The Economy; Education; Local, National and International Communities; National Security including the exposing of terrorism and protection of young people from extremism and radicalization; National Wellbeing including the NHS; and hope for the prosperous future of the United Kingdom.
You are welcome to join us at Maidstone Leisure Centre on Friday 24 April between 7.30pm and 9pm.
There will be a chance to talk to political candidates at the end of the evening.
For further information and contact details, visit our event page bit.ly/ElectionPrayer, our Facebook page facebook.com/touchmaidstone, our website http://touchmaidstone.org, email us at info@touchmaidstone.org, or phone us on 01622 804356