Maidstone's Irish Butterfly steps out from her Cocoon…
Following on from our interview with local author Miriam McGuirk in 2013, the latest news is that Miriam McGuirk is launching her highly anticipated book 'Shattered Dreams and Scorpions at Midnight'  Volume 1 in the 'Tales from Turkey' series at the Townhouse Hotel on 4th June raising funds for Kent Deaf Children Society through the event book sales.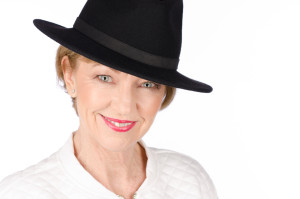 Shattered Dreams and Scorpions at Midnight – a search for sanctuary – Volume 1 in the Tales from Turkey series is a collection of short stories based on the everyday experiences of this talented and inspirational Irish lady.  Incorporating Miriam's Irish wit and zest for life, this humorous, emotive, honest, informative writing is based on Miriam's true life adventures – her voyage to the South West Mountains of Turkey to grab the opportunity to turn her life around moving initially near the sea then a move to the mountains.  Living in a small village in an Eastern Culture.
Miriam's career in the restaurant, hospitality, health and fitness service industry ended abruptly with the diagnosis of M.E eighteen years ago.  Miriam took the chance to build a new life dividing her time between Maidstone and the South West mountains of Turkey.  In this healing, peaceful environment, she found her niche – becoming an author.  She is living her dream of writing with a lot of heart and passion.
Miriam explains: "over fifteen years ago I started to write poetry.  I loved the fact that it flowed so easily.  I could see the results of my efforts quickly without it sapping my energy levels. That gave me the confidence to expand and develop my writing and we Irish are famous for our storytelling." 
On the 4th June at 6pm The Townhouse Hotel will host the book launch and Miriam is taking the opportunity to help raise funds and awareness for a fantastic Kent charity – Kent Deaf Children Society (KDCS).
The evening will be hosted by local multi-business entrepreneur Paul Andrews and raffle prizes have been generously donated by local businesses Baldwins Travel and Anatolian Sky (who are supplying a £150  voucher), Leeds Castle, The Townhouse Hotel, Penshurst Place and Kalmora Spa.  All proceeds from the raffle will be going to KDCS along with a % of  book sales on the night.
Chair Lady of KDCS, Louise Henley, said: "KDCS is a registered charity that aims to support deaf children and their families across Kent and the surrounding areas.  The organisation provides a social network through fun activities, events and lessons for the family in British Sign Language for all members." 
Now in partnership and with great support by mPowr Publishing, Miriam is looking forward to embracing the new journey that lies ahead with two more books to follow in this series.
Miriam said: "I have gained confidence and feel ready to step onto the podium as Miriam." So, now her followers can see, read and get to know the real writer.
Here is a 'Sneaky Peak' at part of the book in advance…
"Two days after 9/11 with anxieties running high, feeling shattered, nerves frayed; even forgetting to bring my current passport to the airport (it was eventually delivered in time thanks to a kindly neighbour) somehow we boarded the plane heading east…"
You can follow Miriam via her Blogs and 'pics from the mountain' on www.talesfromturkey.com Facebook Page – Miriam McGuirk and her Twitter @Miriam_McGuirk