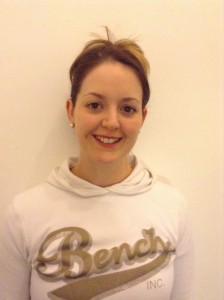 'Music gives a soul to the universe, wings to the mind, flight to the imagination and life to everything……'  Plato (source: www.goodreads.com)
Hello all, nice to meet you! My name's Emma and I will be writing about all things health and fitness, tips, advice etc. for you to take with you on all your fitness ventures.
So let's get started! This month is the month of spring….whether we see Spring or not should not interfere with our plans and striving for our fitness goal! Something that keeps cropping up as motivational is music.
We all know music can make a good party great and that it serves as a great memory maker, but do we really use it as we could when it comes to training?
Over the last few weeks, people have been mentioning that upon hearing certain tunes, they end up doing squats at the kitchen sink (you know who you are!), start that bicep routine in the middle of the clubs (some of my instructor friends are very guilty!) or even hover over an invisible spin bike in the supermarket! Songs are chosen for a reason: they make you feel goooood!
The power of a sound, a beat, a tempo is the difference between going for it or not, the difference between glistening or dripping, knowing you are getting those results or feeling that you just ticked off another training day. Many of us attend classes, where you move to the beat, so why can you not do that in your own training sessions? I know I have a song that always focuses me through the last bit of a run…..'Sweet Harmony', Danny Byrd remix! It will always give me a buzz!
So here is my advice: instead of loading another app, instead of pinning perfect 'you' on the fridge…..go to your collection, mum's collection, friends collections, get those feel good memories and those 'go completely berserk' songs that you love and have grown up with (or forgotten about!) and use them as a tool! That playlist will pull you through that run, it will get those extra reps out of you and it will allow you to be singing all the way home with another reason to love that song!