It's nearly Christmas – It's Time for Pantomime!
Every child knows that Pantomime is an integral part of Christmas and this year is no exception. For the fifth year running the Hazlitt Theatre has teamed up with Blue Genie Entertainment to bring us a superb production – this year it is a real children's favourite 'Dick Whittington' starring CBeebies presenter Cerrie Burnell as Alice Fitzwarren and 'Any Dream will Do' runner up Keith Jack playing the title role of Dick Whittington. This classic tale follows the trial and tribulations Jack faces from his rags to riches life with a good dollop of comedy and romance thrown in along the way. Maidstone is in for a treat as Blue Genie is well known for creating colourful and fun productions.
Producer Gary Telfer said "We're really looking forward to producing 'Dick Whittington' this year, which has to be one of the most traditional pantomimes of them all. It's got a great cast of TV stars and an amazing Live Band. We know how popular the Hazlitt Theatre pantomime was last year, in fact most of the shows sold out so we're expecting another busy year."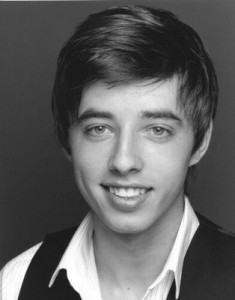 Pantomimes need to be fun and just a little bit naughty and with Dick Whittington we won't be disappointed. I caught up with lead actor Keith Jack, whose enthusiasm for the pantomime was palpable. He seems to relish the cheeky chap he will be playing on stage saying: "There is quite a lot of innuendo for the mums and dads and I have a few cheeky comments…" but the traditional tongue in cheek Pantomimic banter won't be all that's on offer Keith went on to say "…Dick Whittington is a good story and it has everything – romance, comedy and even a ship and underwater fighting!"
Keith has been in Panto for the last few years, appearing in Aladdin, Peter Pan and Sleeping Beauty in Aberdeen and Glasgow, staying close to his Scottish roots but playing the part of Princes can be tiring "I enjoyed playing princes but they are very straight acting parts and I like to play a bit more of a lad so Dick Whittington is definitely more my cup of tea" Keith admitted and taking part in a Blue
Genie Production seems to be a pleasure for him: "I was lucky enough to work for Blue Genie last year as well and Gary [Tefler] puts everything into the production. There is a lot of comedy. The cast get on really well and as it sold so well last year this year should be great too."
With only two weeks of rehearsals the team have to be professional and having seen the script in advance Keith Jack said he thrives on working in this way "Two full weeks before we open – it's fun to work that way"
Keith has had some time in Maidstone already and Fremlin Walk is his favourite place as well as Living Café opposite the theatre. He seems full of the buzz that actors get before the curtain rises and having the time of his life. His career has been varied with many remembering him as the runner up in the hit reality TV show 'Any Dream, Will Do'. The opportunity opened up a new route for Keith's career and he has had some staggering work highlights including performing at Andrew Lloyd Webber's 60th birthday celebrations and working with John Barrowman who Keith counts as a good friend. Inevitably working as an actor also has low points one of which is being away from home for Christmas this year. Most of all Keith says he spends his time enjoying his pantomime roles as anything can happen and in pantomime when things go wrong it often just adds to the hilarity of the performance. One exception to this rule was when Keith had to fly on stage in Aberdeen and the harness was a little too tight…Keith was not laughing! Hopefully Dick Wittington won't demand such sacrifice.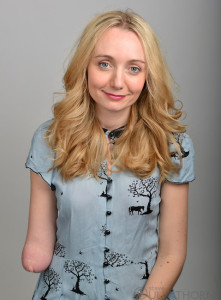 Fellow lead actor Cerrie Burnell also loves the pantomime and tells me her five year old daughter has always watches her in panto. Cerrie will be playing the part of 'Alice Fitzwarren', Dick Whittington's love interest. It is a serious part but she described her characters look as "…a nautical Alice in Wonderland" with her red, white and blue country style dress. birthday celebrations and working with John Barrowman who Keith counts as Cerries' love of theatre started when she enrolled at the Unicorn Theatre in London at ten years old and as a child found she was inspired by films such as 'The Red Shoes'. Having struggled with dyslexia meant she could not read or write until 10 years old and this led to her building up a vivid imagination – and her creative side is still very evident today having just released a book called 'Snowflakes', written her own fairy tale show called 'Winged' and her own show 'The Magical Playroom'.
Cerrie is a multi-talented lady but you and your children may know her best as a current CBeebies presenter. She is enjoying the fruits of her labour but has not always had the smoothest of careers with a difficult job straight out of drama school travelling to schools to perform educational theatre and having felt the backlash of opinion centred on her disability when she became a CBeebies presenter. Born without a right forearm and hand Cerrie has attracted negative comments from a minority of parents watching CBeebies but she has not let this disability hold her back. Cerrie refused to hide away and hers is a story of positivity and tenacity which has gained her widespread support from the majority of parents.
There is no doubt about the fact that Cerrie's a role model for children to look up to and her charity work shows her compassionate side. She is an ambassador for the 'Book Trust', works with 'Happy Child' which provides Brazilian children with internships and is a 'Fellow' for the Foundling Museum. Panto reminds Cerrie of why she wanted to be an actor in the first place and she can relate to Dick Whittington's story line "I love the story – running away to London to make his fortune only to find the streets are not paved with gold. It's the story of every actor; but dreams do sometimes come true. Also having a rat as villain is pretty high up there with all the bad panto villains." Cherrie says with mischief in her voice.
Alongside the lead roles there is of course the famous role of Dick Whittington's cat and in this production the cat is played by a dancer and panto would not be the same without the dame 'Sarah the Cook' played by our local well-loved talented actor Jimmy Burton-Iles. The villain of the peace is 'Queen Rat' played by Kate Richards who will have us all projecting our best 'Boo's' towards the stage.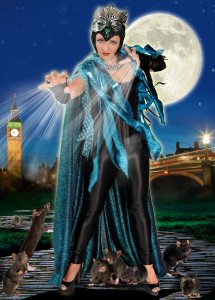 Blue Genie Entertainment presents Dick Whittington at the Hazlitt Theatre, Maidstone from 5th December – 6th
price tickets at £12. Off peak. Peak time tickets start at £15.50 – £17.00 adult and £62.00 family group ticket.
January. Tickets start at £10.95 for school shows – £15.50 adults with family special