Pregnancy Reflexology? Yes Please!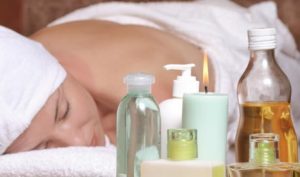 Pregnancy is not an illness so I am loathed to go to the doctor about the aches and pains that come with the miracle of carrying a child, so after receiving a trusted reflexologist recommendation, I set off to see Ursula O'Regan, who works from Loose and Tunbridge Wells.
As a fully qualified and experienced Reflexologist and Aromatherapist, Ursula is extremely knowledgable in her field and following my positive 20 week pregnancy scan, I felt the time was right to follow up on that recommendation for complementary health therapy.
Reflexology tends to be a therapy that divides opinion – mainly due to the idea of a people having their feet touched!  Whatever your views on complementary health therapy don't knock it until you have tried it.
I am a fan of reflexology – having embraced it years ago I was convinced of the health benefits from this treatment as my energy levels increased and I was shown pressure points on my hands and feet which helped my to alleviate the pain of my migraines.
This time round, my needs had changed – relaxation and energy were my key aims to gain from this session of reflexology but having not been to Ursula before, I was a little nervous. Having inherited my father's feet, I am not in the habit of showing them off, but the benefits of reflexology outweighed my foot shyness and so (after ensuring I had painted my nails) I was prepared.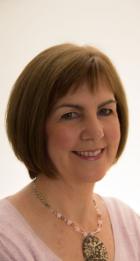 I saw Ursula in Loose and was warmly welcomed into a zen calm room, neutrally decorated and displaying Ursula's accreditation certificates which should put your mind at rest – I would never recommend going to a reflexologist or aromatherapist that was not accredited.  Ursula has an aura of calm surrounding her, one of those rare people who can ensure you feel relaxed in an unusual situation – for those trying reflexology for the first time it can feel strange to completely let go and trust the professional but Ursula really did make me feel calm.
After taking a few details from me to ensure she knew any medical situation or allergies, the treatment began. Using a combination of rose water and essential oils Ursula worked her magic, gently pressurising areas on my feet and as she did so I felt my body relax – not in the way I do when reading a good book or settling down for a good night's sleep, but I experienced a deep seated relaxation throughout the muscles of my body.
The treatment lasted about 30 minutes and afterwards I felt regenerated and very relaxed.  I find reflexology very logical and would recommend this treatment to anyone – and if you are pregnant then this is a real treat for your aching muscles and feet.
See Ursula O'Regan's website for more information about reflexology and aromatherapy.  I highly recommend giving it a go!