Richard Torble – Inside Maidstone Magazine's Official Photographer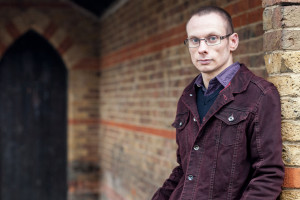 Welcome to my first column as Inside Maidstone's photographer. Every edition I hope to provide content that is interesting , relevant and promotes discussion. The magazine has created fantastic social media integration, which we will most certainly be taking advantage of. If would like to share your opinions then tweet with the hashtag #maidstonephoto. I will be tracking the tweets and I look forward to talking with you.
So, firstly, thank you to Liz and to Lucy for inviting me on board to be the Inside Maidstone photographer. I have already been busy meeting some of the extremely interesting interviewees featured in this issue.
Countrywide, there is a noticeable shift from big businesses shaping the economic landscape, to small business owners who bring their passion, entrepreneurship and ability to adapt to change. Paul Andrews, at last months Inside Maidstone Creative Meetup, reminded us that Kent is the largest county in the country, so it's importance in this movement is significant. Maidstone itself plays a large role in this of course. Inside Maidstone gives a great insight into the people who are making this happen and if I can help tell that story through my photography then I can consider it to be a job well done.
Secondly, who am I? I may have met some of you already in my time as one of the photographers at The Rafters on the High Street. It's a fantastic live music venue and I encourage you all to visit. Zoe and the crew do a great job and will be more than happy to welcome you.
I still enjoy photographing live music but have spent the majority of my time recently working with local businesses to improve their photographic presence online. My business card says headshot and portrait photographer and I think that sums it up quite nicely. Like most photographers, in my early days, I photographed anything that did (or didn't) move. Landscapes, architecture, the whole nine yards, but I came back to people and in this I found my niche. Now I leave the other stuff to those who enjoy getting up at 5am to catch a sunset and I focus on what I love and what I do best.
I have a thing for expression.  I'm great at bringing this out in people, which happens to be really useful because most people freeze in front of a camera, it's why a lot of folks look scared in their photos.  Being a people photographer is not about the location or what gear you use. It's about your ability to connect with your subject and tell their story.
In the next edition I will be talking about the importance of branding for small businesses and how to overcome some of the pitfalls. If you run a small business in Kent you'll want to stay tuned.
You can see a selection of my work on richardtorblephotography.com or follow me on Twitter @rtorblephoto.