Royalty returns to Leeds Castle to celebrate Anniversary.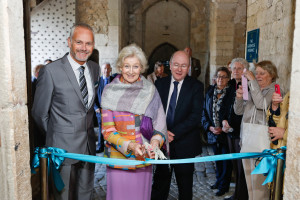 Royalty and Leeds Castle seem to go hand in hand and that latest Royal to grace the castle was HRH Princess Alexandra who was in Maidstone yesterday.
Leeds Castle Foundation celebrated its 40th anniversary as a charitable foundation yesterday with a Royal visit from Patron HRH Princess Alexandra to officially open The Gatehouse introductory exhibition, view the new Exhibition Centre display rooms, meet long serving staff and attend an education workshop with students from the Leeds and Broomfield Village Primary School.
The last private owner of Leeds Castle Lady Baillie made the Castle her lifelong love and she ensured that after her death in 1974 the Castle should be enjoyed by visitors from all over the world as a place where people would always be welcome. Over the last 40 years, Leeds Castle under the guidance of the charitable Foundation has become one of the most visited historic buildings in Great Britain and today plays hosts to events and functions throughout the year continuing to boost tourism in Kent.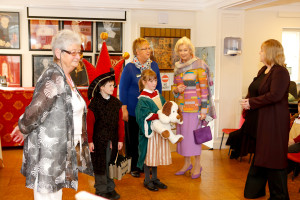 HRH Princess Alexandra officially opened The Gatehouse, an introductory exhibition on the 900 year history of Leeds
Castle during her visit, took a tour of the new Exhibition Centre, which opened in June, and students from the Leeds and Broomfield Village Primary School enjoyed a special visit from HRH Princess Alexandra during an education workshop 'A Potted History of Leeds Castle'.
For more information on Leeds Castle Foundation visit www.leeds-castle.com