Scoff & Quaff with Jules Serkin. Food allergies, Legislation and Arsenic!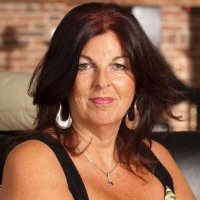 My Scoff & Quaff radio show is normally – as the name – focused on eating and drinking. Our debates don't tend to get more serious than whether a Macaron is really a Macaroon, a scone a scon, and whether the jam or cream goes first?
So it was a quite a departure to be discussing the rights and wrongs of – rice!
What few people tucking into their rice pudding or breakfast cereals realize is that levels of arsenic in manufactured products can be fairly worrying. While the water we drink is heavily regulated to ensure arsenic levels are below a set level, no such standard applies to food.
At least for now. New laws are just around the corner that will regulate maximum arsenic levels.  It doesn't go far enough for some.
Herman Suhirman, a rice grower from Mauritius, called in to explain that the levels permitted under new regulations are still too high. He said he wouldn't give his children well loved breakfast cereals or drinks containing rice because of the danger of long term side effects. (Among them: cancers of bladder, lungs, prostrate, and cognitive development.)
This is just one aspect of a major clampdown that's coming on food standards. From December 13th this year, all restaurants and food-serving venues will be required to set out clearly whether their meals contain any of the 14 main allergens. Ingredients must be available for customers to view either on the menu, a sheet of paper shown to anyone asking, or a public place such as the restaurant's web site.
"I think these rules are long overdue," Rokib Ali, the owner of the Spice Lounge in Faversham and Maharaja in Herne Bay, told me. "As big buyers of rice we take extra care to make sure we're getting only the best quality ingredients, free from contamination. The same can't be said for all restaurants, especially in an environment where people are trying to cut costs."
"This is an issue that we've been aware of for a long time but it's completely hidden from the customer, so it's a relief to me that finally something is being done about it."
The same principle applies to allergy alerts."People expect notices these days for people with nut allergies, but not for those with wheat allergies. It makes no sense. People need clear information – whether they're eating from the supermarket or the local café."
To listen to the show, go to www.scoffquaff.co.uk show 66
Tweet me @julesserkin, Tune in to my shows @SCOFFQUAFF food & drink show for Kent every Tuesday live 11-12 & 1pm @businessbunker  on www.channelradio.co.uk   Listen anytime: www.SCOFFQUAFF.co.uk 
Attend free business networking : www.kentbusinesstweetup.co.uk Follow @kenttweetups for info.