Scoff and Quaff March 2014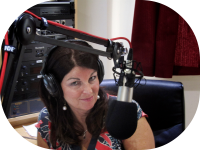 It's not often you go to a lovely hot climate by a lush swimming pool and think how lucky we are back in cold old Kent. But that's exactly what happened to me.
I was in Egypt taking some time off and watching as two women patiently rolled out their dough and made pitta bread by an open fire. Taking an interest in my food I asked where the wheat comes from. It turns out it's imported from America and eastern Europe.
It made me appreciate the way our food industry in Kent goes right from the soil to the supper table through the whole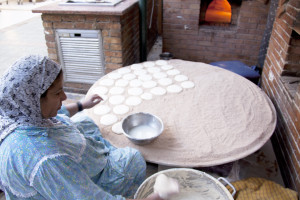 chain. While we're tucked away in a corner of England, we can supply the whole chain of food.
Shopping at my local market last week, I bought large free range eggs. The delightful couple with their sheepdog take the time to pack my eggs and enquire after my Mum, a regular at the weekly market. There's a wool seller with multi coloured balls, household cleaning products and a huge fruit & veg stall with two cauliflowers for £1.50. Then I pop to the bread stall for Cornish pasties with the crispiest pastry ever that melts in my mouth and homemade cherry pies, and then to the spice man Andrew Laurence.
Andrew tells me: "It's been a very difficult year for the market weather-wise and customer wise, numbers are down." He sells nut butters, fresh spices, pulses and sauces, and will deliver free if you're spending over a fiver.
So why is the market suffering so much?
My New Husband commutes – sometimes to Africa – and he prides himself of never having set foot in a supermarket since we got together 20 years ago. And who can blame him, when I do the food shopping!
I too loathe supermarkets; from the minute I set foot in one I feel my energy wilt as much as some of their cabbage leaves. The musak, the queues and the way they move stuff around – all tactics to get you to buy more.
So why don't aren't Whitstablians using the market?
It's not the case that all markets are suffering. Steve Wood, Board Member of Kent Farmers Markets Association and a regular guest on my SCOFF & QUAFF food show, told me he saw a big surge in visitor numbers last year at his markets across Kent: "People are becoming more concerned about their food and where it comes from. They want fresh, they want seasonal and they are becoming more aware of the importance of supporting Kent producers and the hard working stall holders."
Through the organization I became the very first associate member of the Kent Farmers Market Association. I don't know if there is any similar organization supporting the Whitstable market but it certainly hasn't come to my attention in the way other town markets have.
It's time for stallholders to pull together to promote themselves, and for locals to make the special effort to get there.
I know we all work long hours & some of us can't get the flexi hours to shop 8am – 1pm on a Thursday but there are lots of weekend markets (see links below). Let's set a target to have a six-month personal trial of trying not to enter a supermarket or chain? Let me know how you do.
TO listen to SQUAFF & QUAFF LIVE every Tuesday 11-12 http://www.channelradio.co.uk
Listen Again: http://www.scoffquaff.co.uk
Look up your local Farmers Markets:
www.kfma.org.uk
Bearsted
East Farleigh
Headcorn
Sutton Valence
Yalding

 CLICK THE BANNER TO READ THE NEXT ARTICLE
Mother's Day Matters!