Taxation needn't be Taxing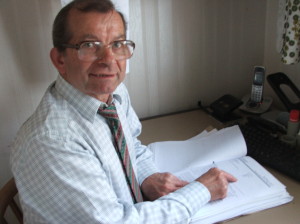 Robin Kinrade is behind the Maidstone based company 'Kinrade & Co Taxation Service Limited', initially set up in 1987 and still going strong today. Working with SME's, Robin see's the pit falls and worries that accountancy and tax returns can cause and specialises in lifting the weight off of the shoulders of business people so they can focus on the day to day running of their business.  "Essentially people come to me to prepare accounts for the tax man and submit tax returns, but for some bigger companies I take care of V.A.T and payrolls, equally I like working with new start-up businesses" Robin tells me.
Robin started up his own business after gaining experience working for several different firms, he said: "I decided it was time for me to have a go for myself so I set up as a sole trader and then became a Limited company" For Robin this was an easy process due to his professional background but he is mindful that the transition from Sole Trader to Limited is a daunting prospect for some companies: "A first it can seem very scary with limited liability being a key factor and I would rather see people start out steady, make their money first and be stable before moving into being a Limited Company."
Robin has helped a lot of businesses over the years and loves to see companies flourish: "I like to help start-up businesses as many don't have a clue what they are doing – I give advice and steer them in the right direction of finance as sometimes they don't have much opportunity as they have limited borrowing power" I got the feeling Robin saw this as a challenge and a chance to help out those who were just starting out, after all Robin was in their shoes once.  Robin is enthusiastic about the topic: "I enjoy helping people get underway.  I like to help them deal with the complexities of the system with regard to taxation and statutory compliance work and I'd like to think that's why I've had so many clients on recommendation.  I like to see a nice set of accounts that fit together!" Robin seems like a perfectionist to me; one who sees beauty in a balance sheet.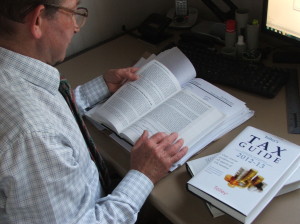 Robin keeps up to date in the ever changing industry and has software to cut through the red tape: "At the moment the rate of change in the system is rapid.  I've got good dedicated software which handles the requirements quite well and masters the new systems."
Like many small businesses Robin had to baton down the hatches to survive the recession but has weathered the storm and is now seeing more start-up's emerging giving an indication that the recession is waning: "In London and the South East there seems to be a sign of recovery" Robin concedes: "…and there were a lot of people thrown on the scrap heap when the recession hit who have now turned to their entrepreneurial skills – there are a lot of people around with a lot to offer" Robin is a positive person with a conscientious work ethic and is pragmatic through and through.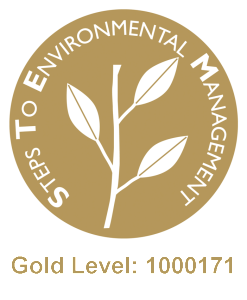 When he is not saving the accounts, he is saving the environment through his passionate belief in being environmentally conscious: "I'm a very environmentally aware person with solar panels on my roof, I have no car and a scooter!" Robin confides cheerfully.  His business has also been rated Gold level STEM (Steps to Environmental Management) which shows just how important being green in business means to Robin – an ethos more and more businesses will hopefully embrace. Robin is a businessman who is in business for the right reasons – to play to his strengths and give back to others.  He is a member of the federation of small businesses and specialises in Bookkeeping, CIS, PAYE and VAT and is happy to match genuinely lower like for like quotes so give him a call today on Tel: 01622 686283. ME16 0JT.