Vote for Maidstone's Parks – make us an Award winning County Town!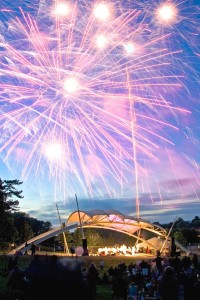 Residents are being asked to get behind Maidstone's parks as the voting opens for the national People's Choice Awards. Mote Park stormed into the top three last year, and Maidstone council is hoping for residents' support to do even better this year!
Four Maidstone parks were awarded Green Flags this year– Mote Park, Cobtree Manor Park, Whatman Park and Clare Park – and they are all in with a chance of receiving the annual People's Choice Award. The parks, which are managed by Maidstone Borough Council, were awarded Green Flags in recognition of their exceptionally high standards, excellent facilities and strong community involvement.
So who are the Maidstone parks up against? Everyone! Last year the winner was Margam Park in Neath Port Talbot Council and in second place Victoria Park in London.  For Mote Park to get into the top three last year was fantastic but let's see if one of our green spaces can take the crown!
Leader of Maidstone Borough Council, Councillor Annabelle Blackmore, said: "We were over the moon when Mote Park was named Britain's third favourite park last year, so it would be wonderful to do even better this year! Maidstone's parks are great places for all to enjoy, and I urge residents to cast their votes and let everyone know how proud we are to have them in our borough!"
To vote, visit www.greenflagaward.org or: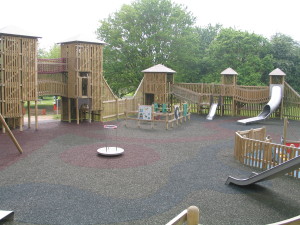 Paul Todd, Green Flag Award scheme manager said: "Following a record breaking year for the Green Flag Award we are now asking the public to decide which of the 1482 parks and green spaces deserves the coveted People's Choice Award 2014."
The vote will close at midday on 30 September and the winner of the 2014 People's Choice will be announced on 16 October.