Win your entry to Breakfast Friends Networking in Maidstone 22nd January
Win a ticket to the hottest networking breakfast in town! Breakfast Friends Maidstone.
Breakfast Friends is a local networking events company holding both breakfast and evening networking events hosted at various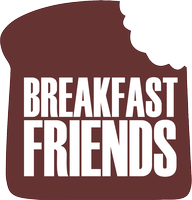 locations across Kent and Surrey. With a mix of local businesses in attendance, a lively and entertaining speaker the Breakfast Friends networking events are the perfect event for you to attend to raise the profile of your own business, meet new people and make connections from your local business community.
Unlike other business networking breakfast clubs Breakfast Friends events have no joining fee so you attend when you can and pay a one off price of £17.
We have teamed up with Breakfast Friends as Media Partner and are pleased to offer a FREE ticket to the next Maidstone Breakfast Meeting.
Whats on offer:
1 Ticket to breakfast friends Maidstone on the 22nd of January 2014 worth £17 a ticket to include  a full english breakfast and tea and coffee.
The agenda
Hosted by The Pippin restaurant
On-site parking will be available for all guests.
07:45-08:15 Open networking with Tea / Coffee
08:00-08:15 Intro's from our hosts The Pippin
08:15-08:30 Breakfast served
08:45-09:10 Guest Speaker 'A Healthy Start'
09:10 -09:30 Open Networking
09:30 Depart
How to enter:
Simply tell us below where the event on the 22nd of January is to be held. (tip: we told you above!)
The winner will be drawn on the 18th January 2014.
[si-contact-form form='4′]
Can't wait to see if you've won?
[button title="Buy your Ticket now" link="http://www.eventbrite.co.uk/e/1st-maidstone-event-of-2014-a-healthly-start-tickets-9926416178?" size="button-small" buttonColor="button-pistachio" ]