Xross-PolyNation – A Gallery with a message to give…
Nestled in Starnes Court, Union Street, is an exciting, bold and surprising new art gallery and cafe which is open to the public (soft launch) from 1st September.  I went along to see what the gallery Xross-PolyNation was all about.
I was shown around by the Owner, Curator and Art Ambassador Mrs. Kalsi.  As I get a private tour, artwork is being delivered and the phone is ringing – there is a buzz in the air.  Something is about to change and I get the feeling Xross-PolyNation is going to make a difference in the art world.
Xross-PolyNation is giving artists a voice – and a booming one at that.  The gallery will ensure the work on display has a message – messages of peace, mindfulness, non-violence, British values, positiveness, love and change.  The gallery will exhibit artists from across the globe, as well as locally, and encourage the artists to channel messages through their art.
Their first International Artist in Residence is Baljit Chadha, an Indian artist who has exhibited all over the world including exhibitions at The White House and the Louvre.  He is in the Guinness Book of Records for exhibiting the most amount of flowers (12,000)  and has created a new technique called 'Float on Colors' using mixed media on paper.  His message is one of spirituality.
The gallery is new but the idea of Xross-PolyNation has been going for 15 years through Mrs. Kalsi who has taken art across the globe as an ambassador for art.
Selling a whole host of artwork from introductory pieces to investment artwork there is art for everyone. One piece of art on display includes an original signed Beatles record, as the first global band to promote peace through their songs the message here is clear.  Another is an original Dali ceramic, Graham Clarke artwork is displayed and a whole wall devoted to the Royal Society of Arts.  The first printed lithographs of wild flowers hang here as well as original etchings, pop art, fabric art and urban art. The mixture is diverse and inspiring.
We are lucky in Maidstone to have a rich collection of artists and there are already fine galleries in our area but I feel Xross-PolyNation will raise the Barr.  Their clear message is peace and unity through art and the more artists who come together with such strong voices the better.
Through history art has weaved a titanium thread of humanity which can not be ignored, so ensure you don't ignore this new gallery.  Support them and enjoy the feeling of being part of something special that will make a positive difference.
Contemporary messages are swapped through data – texts, Twitter, Facebook, Instagram etc but the fundamental messaging service that has always stood the test of time – and trials of technology – is art itself.  Give this gallery a go @XPolynation.   For information on some of the artists and the gallery's event schedule, see below…
Some of the Artists profiled and examples of their work include:
Baljit Chadha – Xross-PolyNation's International Artist in Residence who will be giving a solo exhibition called 'Divine Flowers' in May 2016.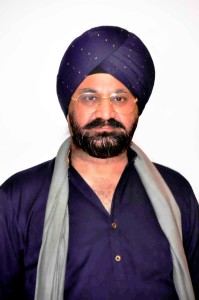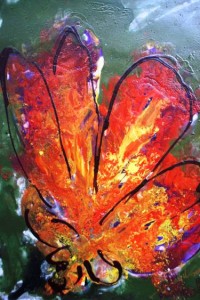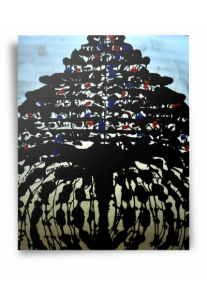 Nick Tidnam RBA NEAC – Xross-PolyNation's Patron and a member of the Royal Society of British Artists and the New English Arts Club.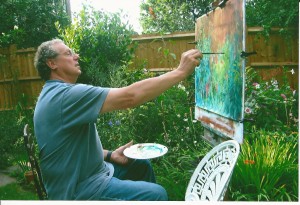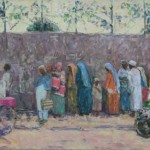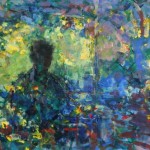 Dr. Alka Raghuvanshi – currently a mentor for art students, Dr. Alka was the first trained curator in India.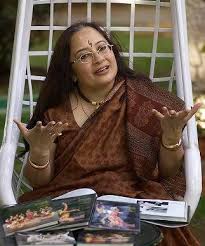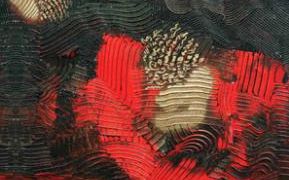 Tomas Harker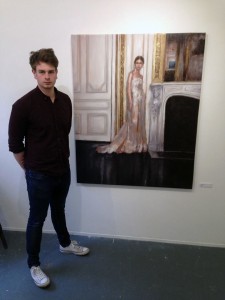 Richard Davies – local artist and retired Creative Director of the UCA.
Daniel Gbenga Orimoloye – His work will be on display in the Nigerian Art Society Exhibition in November.
Els Van Den Steen – one of the artists from the Cinq Port Scribes who are currently exhibition at Xross-PolyNation.
Giusi Tomasello – This urban artist featured at the Upfest Festival in 2015.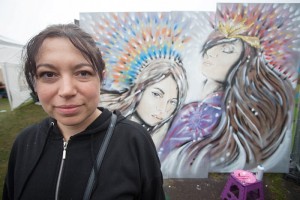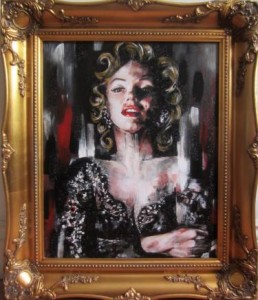 Xross-PolyNation's Event Schedule:
November 2015  – Nigerian Art society Exhibition
December 4th – 15th 2015 – Silvia Ranchicchio Art Exhibition
December 2015 – January 2016  – Tomas Harker and Giusi Tomasello Exhibition
February 2016 – History of Carnival Event (Trinidad/Uganda)
March 2016 – Irish Art Exhibition "The Birth of Diaspora"
April 2016 – UK Youth and African Artist Foundation
May 2016 – Baljit Chadha Indian Art Exhibition
June 2016 – Xross-PolyNation Art Competition Awards
July 2016 – Zhen Shan Ren Chinese Art Exhibition
August 2016 – Art of the Imagination Exhibition.