Business Section by Sherlocks Chartered Accountants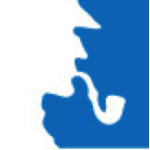 www.sherlocksaccountants.co.uk
So we are now well and truly into the new tax year. How many of those new year resolutions to keep your tax records in better condition have already gone by the way side?
It can be expensive to not keep your records in good order, so perhaps a moto might help keep you on track "It pays to be tidy."
It may also help to think about this. For some people their tax returns for 2013-4 are already filed and they know either how much tax they will need to pay in January 2015 or will if they are entitled be getting their tax refund soon.
For those of you yet to start a business or thinking about starting then keeping your administration in order is a very important piece of housekeeping that just needs to be done. There are also quite a lot of other things too and in the beginning this can be a little over whelming so help is at hand.
The Kent Foundation is an organisation that is dedicated to helping young people (under 30) get started in the right way with their businesses. Based in Maidstone the Kent Foundation does help young entrepreneurs across Kent.
Sherlocks' Mike Prior met Paul Barron who explained that the Kent Foundation really is able to help young entrepreneurs. Paul explained how they are able to run start up workshops for young people and then this can be followed up by giving the young entrepreneur a mentor.
Paul explained that the business mentors role is not to tell the young person what to do, but using their business experience help by suggesting options and describing possible outcomes. The decision within the business rests solely with the young entrepreneur. This helps them learn, develop confidence and really start to grow their businesses.
The Kent Foundation can be found at www.kentfoundation.org They are running their next start-up workshops on the 7th June in Tonbridge 11.30am to 3.30pm and on the 10th June in Maidstone as part of an all day "Blast" at 11am 'Becoming self employed' and at 1.30pm 'Business start up' details can be found on the website.
Those of you that are already established in business and perhaps getting longer in the tooth may wish to offer your services as a mentor and again details can be found on the website.
By getting the right advice before you set out can save a lot of time and sometimes money you'd be surprised how many very successful business people actually have a mentor. It may not be described as such, but they will usually have someone they can talk to about business issues.
And REMEMBER when you think that you've done everything there is usually one more thing to do.