Brand New Clubhouse open to All at Maidstone Lawn Tennis Club…
As Wimbledon Draws to a Close, Maidstone Lawn Tennis Club (MLTC) Celebrates a New Opening as Play Continues…
MLTC's new purpose built, bespoke clubhouse was opened on Saturday 10th July. Although the event wasn't the large family occasion hoped for (thanks to the Covid restrictions), the opening of the clubhouse (situated off Poplar Grove, Allington) was still worth celebrating!
The community club had planned a fun open day, full of tennis fun games, coaching, matches and a social barbecue, but with the Covid-19 restrictions extended, this idea had to adapt. Scaled back to approximately 20 people attending, the opening was a huge success.
The 475 sqft building is over 50% larger than the old clubhouse, has bi-fold doors looking over the four tennis courts, a kitchen, dining area, two toilets (one disabled access), ample storage and upgraded acoustic insulation of rs60.  Externally there is a paved and lawned social area.  In attendance to unveil the new clubhouse plaque was John Ratcliffe – Clubs and Community Engagement and Lead Board Member for Clubs at Kent Lawn Tennis Association.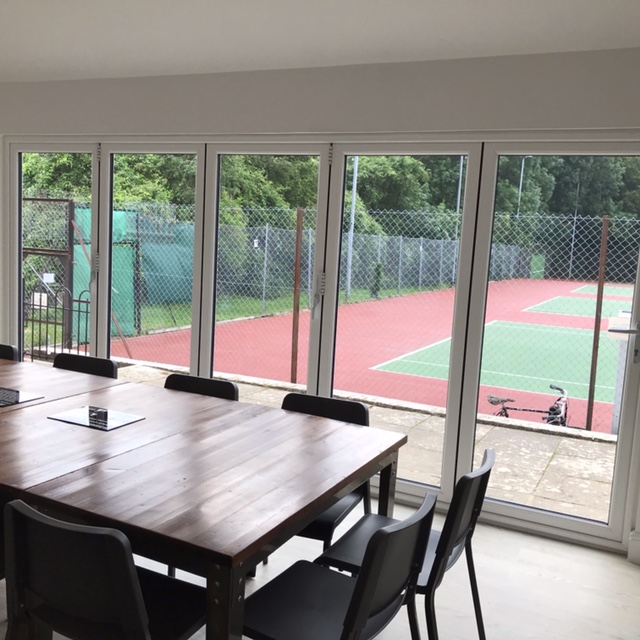 Kent LTA John Ratcliffe said: "I can see that for generations to come, this club will be able to deliver top standard tennis facilities for the whole community." Along with key members of the Club and Committee, in attendance were Stuart Butler, Kent County Council Voluntary and Community Sector Officer and Lucy Stroud Corporate Property Manager at Maidstone Borough Council.
The Building Project Manager, Nick Yandle, oversaw everything.  Nick said: "The old club house had served the Club extremely well for over 30 years; however, it was past its best. We therefore designed a new facility that is larger, sits well in its setting, incorporates access and facilities for the disabled and is made of low maintenance sustainable materials. The new Clubhouse will provide modern, flexible facilities for the growing membership of all ages for many years to come."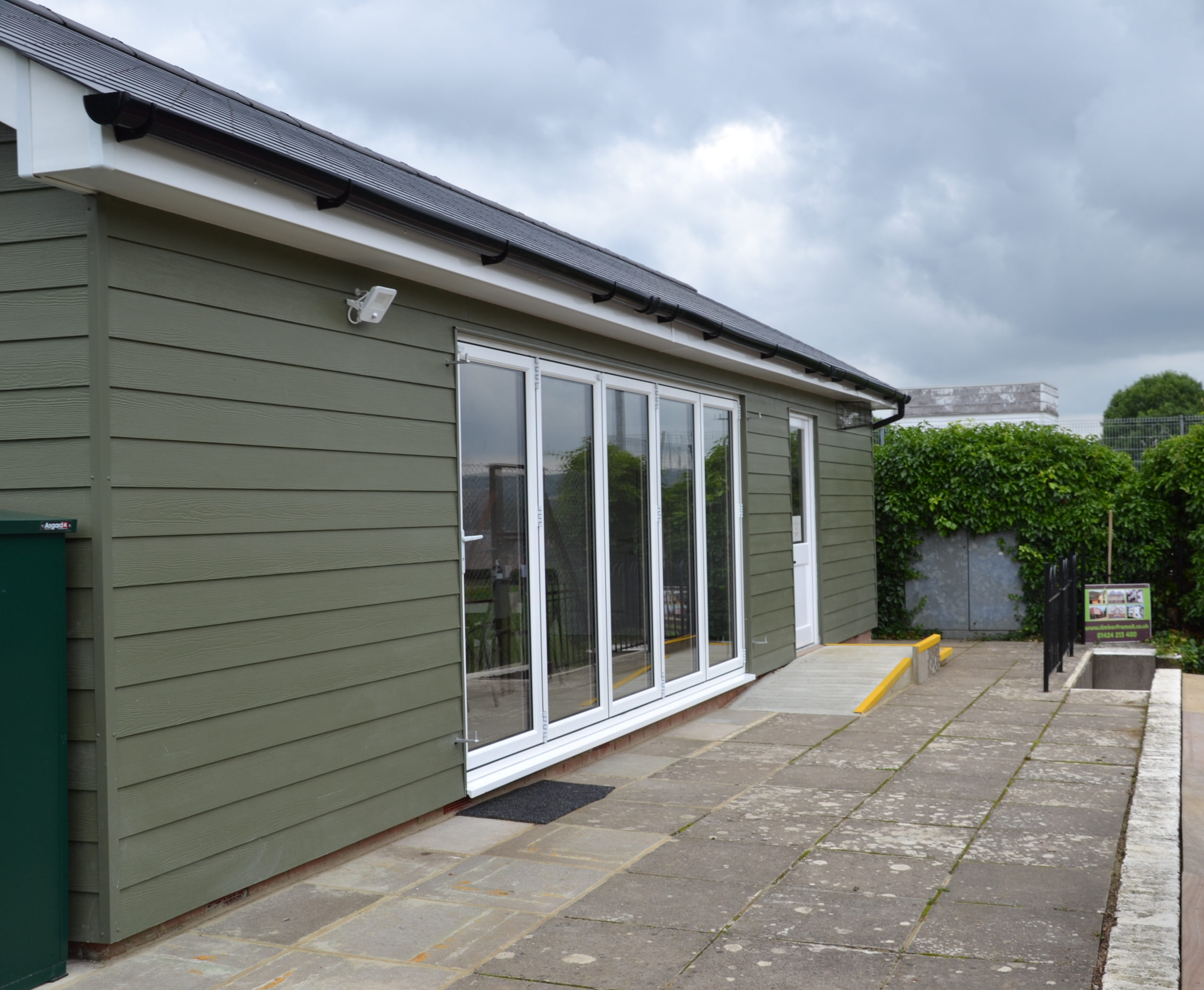 Club Co-Chair Richard Dawson said: "The project has given us an opportunity to future proof the club, increase our appeal and helps serve the local community as a sports hub for all ages and abilities. We are immensely lucky to have had funding and support from such a large pool of incredibly skilled and highly efficient people who have put their passion into creating a clubhouse for our future."
The amount of people who have given their time and money to this project has been staggering and Maidstone Lawn Tennis Club would like to extend a huge, heartfelt thank you to everyone who has helped make the new clubhouse possible including all their funders, sponsors, Hotshotz coaches, members of the club, our neighbours and the public using Giddyhorn Park.  The positive interest in the new building has been overwhelming.
Get in touch with MLTC and see wht they can offer you and your family go to www.maidstoneltc.co.uk
Sponsors/Funders:
LTA, KCC, MBC, Ashton Lewis Kitchens, BerryRange construction, Gallagher Group, Richard Ewence from Rosemount Mortgage Planning, the Raines family for supplying BEKO kitchen appliances, Kent Community Foundation.
Supporters:
Design / planning drawings – Morgan Thacker, Structural design (foundations) – Thomsen Homes, Planting / bio-diversity plans – Hill Wood & Co, Building Control – Socotec, Demolition – RBT Building Services & Medway Insulations, Design and build Principal Contractor – Timber Frame It, Design & Build contractor's on site team – A J Freeman Carpentry, Plumbing – CZ Plumbing & Heating, Electrical – Loose Wires, Flooring – Teco Interiors, Kitchen supply – Ashton Lewis, Kitchen fitting – RBT Building Services, Fencing – Trevor May Contractors, Loan of temporary fencing and concrete supply – Gallagher Group, plaque producer and sponsor www.mademe.com and members donations totalling £2,000
Coaches:
www.Hotshotztennis.co.uk