PYO Pumpkin at Pumpkin Moon!
Pumpkin Moon in Sandling, is a truly great experience at this time of year.  Pumpkin Moon, which only launched last year, delivers not just pumpkin picking but a truly rounded day out for the family.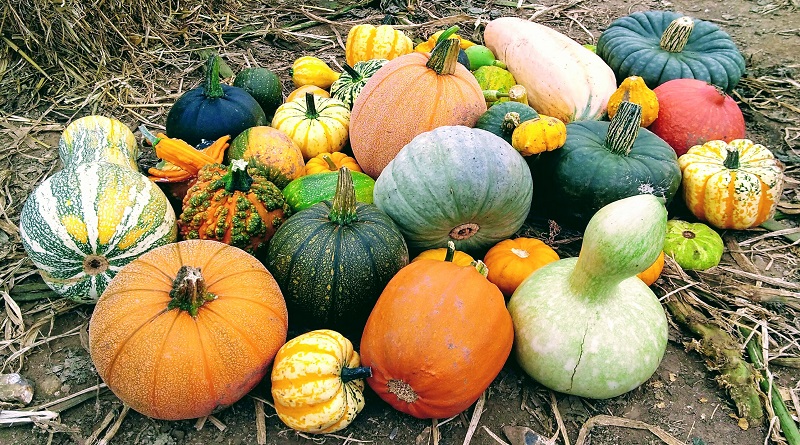 Pumpkin Moon offers a highly interactive experience with things to do for the whole family.  There is a Maize Maze, (larger and more robust than last years) a story telling tent, face painting, on site cafe with hay bails and tables to cosy down on and plenty of places for the perfect Halloween selfie.
With 20 acres of pumpkins, squashes and corn planted for the public to pick, Pumpkin Moon offers a great variety and shows youngsters that there are more types of pumpkins then the orange traditional variety.  Here you will find pumpkins warts and all and some truly surprising varieties including the Cinderella pumpkin (so called because the shape resembles Cinderella's coach).
With a huge variety in colour and size – from tiny munchkins through to huge whoppers, they are all perfect for carving, eating, painting or just using as they are to decorate your house for Halloween.
This year a much larger selection of squashes were also planted to encourage people to use them as a food source.  Squashes are a marvellously healthy vegetable providing  457% of the daily value per serving in vitamin A, 42% daily value in vitamin C, The potassium and manganese content in squash is good, too, with 17% and 18% daily values respectively, along with healthy amounts of vitamins E, B, B6 (pyridoxine), thiamin, niacin, folate, calcium and magnesium, riboflavin, niacin, thiamin, and pantothenic acid.*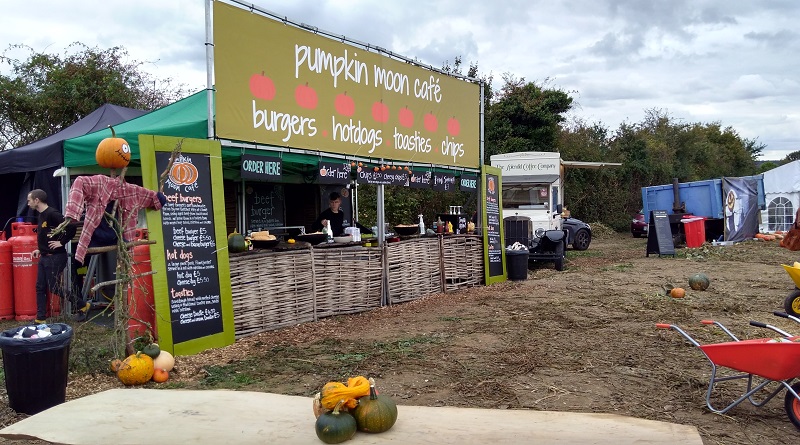 Wellies and warm clothes are recommended for your visit and when you arrive you can pick one of their brightly coloured wheelbarrows to help you get your pumpkins back to your car.
Pumpkin Moon is open from 10am to 4pm from 20th – 29th October and there is ample field parking and entrance is free.
If you fancy this interactive experience with your children this October then you will find Pumpkin Moon on the Old Chatham Road, Sandling, Maidstone, Kent, ME14 3BE.  Follow signs for Tyland Barn and then the signs for Pumpkin Moon. Tel: 07776 194901 Email: Charlie@pumpkinmoon.uk or visit their website: www.pumpkinmoon.uk which has tips and advice for pumpkin carving and painting plus squash recipes to inspire you!
Happy pumpkin picking…