PYO Pumpkin in Maidstone!
At this time of year I thought that finding a 'PYO pumpkin' experience in Maidstone would be easy, but In Maidstone PYO pumpkin places are hard to find – luckily there are two options right on our doorstep and both provide something a little different…
The first is newly opening this year – 'Pumpkin Moon' in Sandling Lane.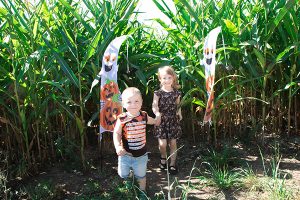 Having planted fifteen acres with thirteen different varieties of pumpkin and squash this site offers a good variety of pumpkins that should be looking impressive for Halloween.
Not only are there the usual orange pumpkin, but also tiny Munchkin, Goosebump, (which is bright orange with warts) and white Snowman. They are all perfect for carving, painting or just using as they are to decorate your house for Halloween.
Pumpkin Moon offers a highly interactive experience with things to do for the whole family.  There is a mini Maize Maze, Halloween themed sweets and kits to help decorate pumpkins for sale, Halloween props to use if you want to take a scary photo with the pumpkins, face painting (from Sunday 16th Oct…) plus hot food and drinks available.
Every day at 12 Noon they will be giving away a free pumpkin to the person wearing the most amazing costume and they have pumpkin recipes on their website too.
Wellies and warm clothes are recommended for your visit and when you arrive you can pick one of their brightly coloured wheelbarrows to help you get your pumpkins back to your car.
Pumpkin Moon is open from 10am to 4pm on Saturday October 15th and Sunday 16th October and then again from Thursday 20th. They close on Sunday 30th October.
Prices of pumpkins start from £1 (though most will be £2-£3) and there is ample field parking and entrance is free.
By going to Pumpkin Moon you will also be helping raise money for charity as 10% of all their profits will be given to the British Heart Foundation and Heart of Kent Hospice.
If you fancy this interactive experience with your children this October then you will find Pumpkin Moon on the Old Chatham Road, Sandling, Maidstone, Kent, ME14 3BE.  Follow signs for Tyland Barn and then the signs for Pumpkin Moon. Tel: 07922 796987, Email: info@pumpkinmoonpumpkins.com or visit their website: www.pumpkinmoon.uk which has tips and advice for pumpkin carving and painting along with a competition for the best decorated pumpkin receiving a £20 Amazon voucher!
The other PYO pumpkin experience in the Maidstone area is based on a smaller site with just as friendly a welcome – Milebush Farm.
Based in West Farleigh, Milebush Farm is already open to the public for pumpkin picking and will be until the end of October.  Milebush Farm has been an established favourite PYO farm for the people of Maidstone for years and their pumpkins range in size and colour too.  They have pre-cut the pumpkins in the fields so all you need to do is grab a wheelbarrow, head into the field and select the ones you want!
Their prices start from 50p for little pumpkins through to £8 for a whopper!  Most pumpkins are approximately football size for £2-3.  There is onsite parking and at the weekends hot and cold beverages will be available.  Milebush Farm is open every day from 9am-5pm at Shingle Barn Lane, West Farleigh, Maidstone, Kent, ME15 OPN.  Tel: 07971 964509 or find them on Facebook.
There are many places to go an grab a pumpkin this October in the lead up to Halloween from supermarkets to farm shops but if you are looking for a more interactive pumpkin hunting experience with your children then Pumpkin Moon and Milebush Farm are right on the door step – and offer you the fun option this Halloween!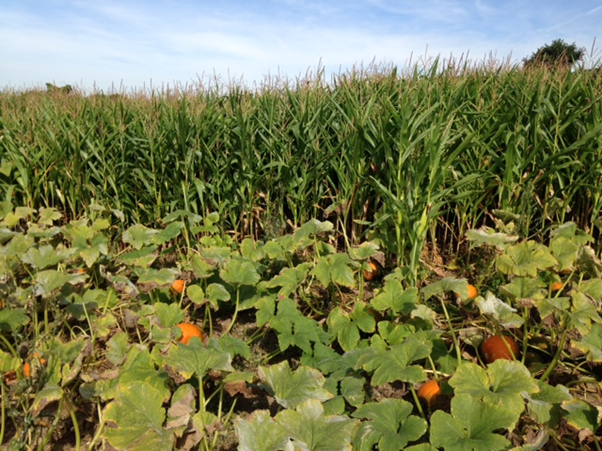 Happy pumpkin hunting…