Could Maidstone Become The Next Silicone Roundabout?
JUST A THOUGHT.
"COULD MAIDSTONE BECOME THE NEXT SILICONE ROUNDABOUT?"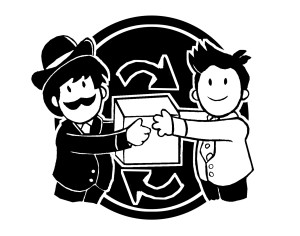 Maidstone is awash with creativity. You can see it in evidence at their frequent "Art and Craft Stalls" Graham Clarke's awesome Art Gallery and its vibrant Hazlett Theatre. Whilst village halls suffer drama queens, University Students strut their stuff which, they fondly hope, will propel them to London or Milan. Art, Music, and Creative Writing abound in various groups and societies as well as being nourished in their local Stepping Stones Café/Gallery. For it is here a steady stream of artists hang their paintings, strum their guitars, or poets bare their restless soul to an appreciative audience. Young, old, the gifted and not so gifted each are offered a helping hand by sympathetic mentors who have been where they are now.
Sometime, it would appear, even the soberly minded accountants of the KCC have been sufficiently moved to "flash the cash" and support the occasional group or project. They certainly did it on a grand scale before KIAD's sad demise just a few years ago. For during its proud reign so many artists, like my grandson, Jamie Gare, have reason to be grateful for it transformed them from anxious students into eager graduates sufficiently equipped to take on the art world. So now, mainly thanks to the past success of KIAD and other similar institutions, Maidstone is awash with creativity.
Just as first KIAD and now Stepping Stones are encouraging creativity, Maidstone's Senacre Skill Centre is helping the more practically minded. Whether it be building their own computers, maintaining motor bikes or carpentry, young men and women are learning new skills as this Centres doors are open to everyone. From classes for toddlers, to computer lessons for pensioners, all ambitions are taken seriously and, if there isn't an instructor already there, well they can usually direct you to one.
-2-
So Maidstone really is well catered for and can confidently look to the future where creativity and more practical skills will always be needed. However, if this town is going to challenge the world markets, another vital ingredient is needed. It is that of the entrepreneur, the risk taker, the visionary who, whether their last venture succeeded or failed, because of the nature of the beast, they'll continue to pursue their dreams.
Because I have twice had my own shop, I see every shuttered retailer's, unless it has moved elsewhere, as someone's broken dream. I also know that unless their once proud owner is also broken they will already be planning their next venture. For not only do they have business acumen, marketing and communication skills but they are also visionaries. When Napoleon thought he was insulting us when he called us a "Nation of shop keepers" he was so wrong. For shop keepers have the tenacity and entrepreneurial spirit which is badly needed to bring the creative and more practically minded together. They also have the networking skills necessary for presenting our original "soft" exports such as fashion, apps and video games onto the world markets, So, with these attributes, could Maidstone become another Silicone Roundabout? What do you think?
.