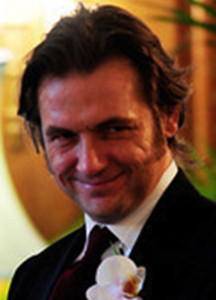 By Helen Shewry
The young Dan Avenell always hoped to create comic book art for Marvel Comics.  However, leaving Maidstone at 18 and working as a DJ in nightclubs left his art slightly side-lined.  10 years later, the Illustrator and graphic designer, Dan Avenell returned to art, brushed up on his skills and designed a website.  What was this website for?  To publicise and sell his comic book/pop art style work.
Dan produces his art mainly with digital media.  Most work is hand drawn then scanned into his computer and finished, therefore blurring the lines between hand-made and digital.  He is also interested in traditional media such as acrylics and oils, but most of his work is created with a digital process.  Once an order is placed his creations can be printed onto canvas which once again plays with the perception of the hand-made and a digital product.
Mass-market, mass production and affordability is what Dan is focused on.  He's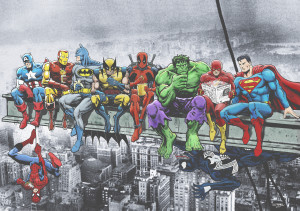 always been more interested in the non-elite art forms and says if he had to choose between art and craft he would choose craft where people develop skills.
Continuing his thought process along the same lines Dan says, "Modern and conceptual art are not appealing and leave me cold.  I'm into passion and what people consider 'low art'".
When being inspired to create a new piece Dan will often think about a film or an actor he likes and will make for himself.  When considering a commission he only chooses to work on a piece if it appeals to him.  He says, "I like being a working artist and having the freedom it offers."  His success in marketing himself and selling worldwide has allowed him to be more selective about the commissions he undertakes.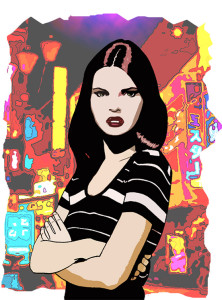 Although Dan has exhibited, he doesn't currently feel the need to as he has plenty to do and there are a variety of places selling and displaying his works.  One such place is Little Mouse Books, Market Buildings, Maidstone.  He says he prefers only to have one outlet for his work per region.
Growing up in Maidstone Dan felt he would have appreciated somewhere to exhibit and to meet like-minded people, and feels Maidstone could be more of a creative town.  Dan's interest in Maidstone expands to being part of the Facebook group Maidstone Memories which has some surreal images and posts for an unusual and humorous look at Maidstone.