Brand New Production – Those That Can't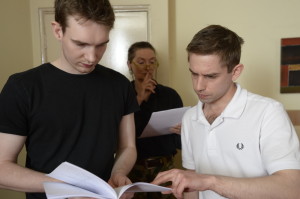 From the newly founded Maidstone based company 'Maidstone Productions' comes a fresh and intriguing theatre production 'Those That Can't' performed at the Exchange Studio, Hazlitt Arts Centre, in August.  Showing the knock on effect of poor teaching and the thirst for good education through a students perspective this production follows a group of students as they begin their second year of college. Enthusiastic and keen because they have a new acting teacher, all of the students believe they will finally get the education they signed up for. Unfortunately their new teacher is far too young for the job and has no experience at all.
The students all have their problems, ambitions and youthful trysts that come with a college education.  The lead, Ben, juggles everything, including a love life that sees him skating on very thin ice as he desperately tries to manage dating two girls at the same time in secrecy.
Maidstone Productions was founded by Daniel Casper last year, the aim being to produce theme based film and theatre while at the same time helping the arts within Maidstone.  Another fantastic arts based company in Maidstone which deserves our support so why not book a ticket to see 'Those That Can't' at the Exchange Studio?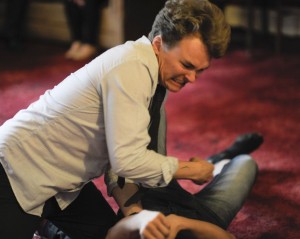 Performances are at the Exchange Studio from 18th – 24th August at 7pm, with 1pm matinees on the Saturday and Sunday. Tickets cost £12.50 for the evening show and £7.50 for matinee performances.  Buy tickets through at the box office on tel: 01622 758611 or on the website www.parkwoodtheatres.co.uk to find out more about 'Those That Can't' go to http://thosethatcant.com/index.html